Manufacturing workers power Manufacturing Day innovation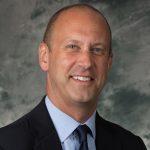 Happy Manufacturing Day! We end our week-long tribute to modern manufacturing with a guest blog post from Brian Raymond, director of innovation policy at the National Association of Manufacturers.
We talk a lot about the intersection of technology and manufacturing here at the
National Association of Manufacturers (NAM)
. That's because today's modern manufacturing companies are also technology companies. Innovation is infused throughout the industry's products and shop floors. This technology leadership is truly a competitive advantage for the industry. Today all of it will be on display as thousands of young people walk through factory doors in celebration of
Manufacturing Day
.
The technology being deployed and demonstrated today in all manufacturing sectors holds great promise for the industry. The
NAM surveyed our members
, and they have an overwhelmingly positive outlook on the business impact of emerging technologies such as the Internet of Things, 3D printing, artificial intelligence, and augmented reality. 67% of manufacturers are making investments in technology to drive efficiencies in production. Two-thirds of manufacturers say technology has increased their long-term outlook. And 1 out of every 2 manufacturers is using new technologies to enable new business models/new revenue streams.
Technology is important, but it is just one of the assets that will be seen on factory floors today. The primary reason why manufacturers in the US are the global leaders of the industry is their people. The workers behind the innovative machines are the ones who make and leverage this technology day in and day out to create better products for the world.
Manufacturing Day is a good opportunity to applaud today's manufacturing worker. These skilled employees work in high-tech and high-touch environments, modernizing processes and streamlining activities. They are software programmers, engineers, technicians, and scientists. They are the ones directing the traffic at the busy intersection of manufacturing and technology.
These workers are not only highly skilled, they are also highly paid. The average manufacturing worker earns over $81,200 a year in pay and benefits. Manufacturers are hiring people for these jobs but the
industry needs as many of these workers
as it can get. More than 300,000 manufacturing jobs are unfilled, and that number is expected to grow to 2 million by 2025.
If you are lucky enough to be visiting a manufacturer today, take a good look around. What might first catch your eye is the state-of-the-art technology and software-driven machines that have now become standard features on today's shop floor. But make sure you take a closer look at what is the real power behind those tools, the workers. And if you like what you see, let us know, we are always looking for
the next creators
.
Let's Connect
Contact us and we'll have a Business Development Representative contact you within 24 business hours