Meet Infor EAM Sr. Learning Consultant Melissa Kruminas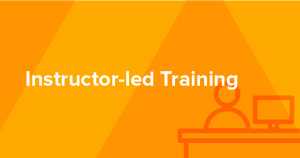 We recently conducted an interview with Melissa Kruminas, Infor Enterprise Asset Management (EAM) Sr. Learning Consultant to learn more about Infor EAM education courses.
Melissa, can you tell us a little bit about yourself? What do you do here at Infor?
I am a Senior Learning Consultant for Infor EAM. I'm originally from Kentucky and attended Western Kentucky University (Go Hilltoppers!). I'm married, and have three children with my husband of 11 years.
I've been delivering training for the Infor EAM product (and its predecessors) for almost 13 years. Prior to coming to Infor, I worked for an international apparel company where I managed asset operations world-wide for manufacturing and distribution facilities. I've implemented EAM at multiple facilities and supported education and development around Infor EAM for more than a decade. I have been able to put the tools available in EAM toward process improvement and cost reduction while training others to do the same.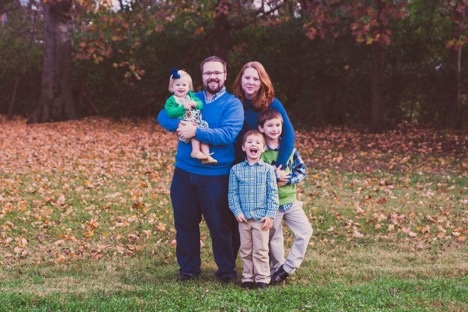 Can you tell us a bit about which courses you teach and who should take them?
I currently teach four courses on the public schedule: Infor EAM Foundation, Infor EAM Configuration and System Planning, Infor EAM Advanced Reporting and Infor EAM KPI, Inbox and Grid Designer. I'm also hoping to add the Upload and Import Utilities course some time this year.
I recommend the Foundation course for everyone. Whether you have years of experience with asset management systems or you are a new user altogether, this course is for everyone. It sets a strong foundation to prepare for the other courses, and I recommend it before taking the additional courses. In the Infor EAM Foundation course, we look at every function from defining an asset to performing a standard purchasing 3-way match. Understanding the way the system is designed to be used is obviously crucial for new users, but I've found that experienced attendees enjoy the course as well. One of my favorite activities is when we put all the skills into practice together at the end of the week in a hands-on scenario. This last exercise is where the "ahhh" moments happen.
The Configuration and System Planning course is the next step in Infor EAM education. It's geared toward a system administrator or super user. It's a course you'll want to take when setting up a new instance of EAM, but I have had long-time users take this course and realize they could be using the system more efficiently—that perhaps they aren't always taking advantage of all the great features EAM has to offer.
The Advanced Reporting class is intended for users who are going to be Advanced reporting authors. In this course, we go over the data model—understanding how the database stores the information an end-user sees—so that it can be pulled into custom reports or used to modify provided reporting. We cover everything from basic lists and queries to more complex master-detail reports and drill-through reports. Users get a chance to work through creating sample reports to address a scenario. Like I mentioned with respect to the Foundation course, I think this is where connections take place.
The KPI, Inbox and Grid designer course is slightly more technical than the others. It, too, looks at the data model and covers how to build queries to support the Start Center (dashboard) and Grid Designer. Users also get a chance to use web services to make direct updates to the database while bypassing customary screens. Infor EAM Foundation is going to be very important to understanding how these elements support EAM users, so I recommend taking it first.
And finally, I'm hoping to add the Import and Upload Utilities course to the public schedule in 2018. This course is intended for users who need to update the database with large amounts of data where it may be more efficient to upload directly to the database instead of entering records manually.
How is the training structured?
Infor's instructional design team does an amazing job with course development. All of our courses have a
Tell, Show, Do
structure. First, we
Tell
or talk about a concept—whether that's asset management or creating a Key Performance Indicator—and how it works in Infor EAM. Don't let that mislead you—it's more conversation than anything. I like to pull real-world examples or discuss how this might be applicable to an industry represented in the class to make sure the content is relevant to my attendees. Next, I'll
show
users how to perform the necessary steps to perform the function we've discussed. For most items that looks like a virtual or live demonstration in the software. The final step,
Do
, is where users will get to practice the concept in hands-on exercises in their own virtual environment.
What does the typical day of class look like?
Users will be able to log into a virtual training Webex if the class is virtual or they can attend class at one of Infor's locations. We'll spend the day going through the course content using our
Tell, Show, Do
methodology. The courses also have built in quiz questions to make sure everyone's on the same page and that we've adequately covered the course content. Users enjoy a virtual machine and Infor EAM environment to practice the skills they have learned. I work in regular breaks and review to make sure there's time to absorb the material and ask questions.
Learn more about available Infor EAM courses or sign up below:
View the full Infor EAM course catalog
.
View the current Infor training schedule.
Filed Under
Education & Transformation Services
Let's Connect
Contact us and we'll have a Business Development Representative contact you within 24 business hours