Design at Infor, with Nunzio Esposito, Vice President and Head of Experience
As Vice President and Head of Experience at Infor, Nunzio Esposito leads the effort to elevate the overall user experience of Infor's products. He manages Hook&Loop, Infor's global experience design team, with members located in New York City, Manila, and Wroclaw. The teams work across the business (sales, support, and development) to immerse themselves in the customer journey with the objective to drive engagement, adoption, and productivity.
Nunzio graduated with a BFA in graphic design. In 2003, he started a creative agency that provided design services to SMBs and Fortune 500 companies. Nunzio recalls that it was an interesting and exciting time because web and digital products were just taking shape and beginning to foster stronger relationships with users. In 2011, the company was acquired, and in 2014 Nunzio found his way to Infor.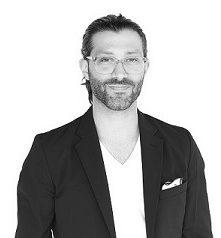 Initially hired as the creative director for Infor Rhythm, Nunzio soon found himself as the lead of experience design for the Infor CX suite. After succeeding there, he was asked to assume responsibility for Hook&Loop. Although the work is very complex—with numerous stakeholders and complicated challenges—he tries to lead with a light heart. He believes in getting everyone excited by the challenges at hand while fostering an environment of collaboration.
Hook&Loop was founded in 2012 as Infor's internal creative agency to design a consistent user experience across all of Infor's products. When Nunzio took over as the head of Hook&Loop in 2017, it was with the understanding that design alone was not enough to drive meaningful changes to the user experience. To design and build viable experiences takes a combination of design best practices, incorporating data and embracing the power of emerging technologies.
Nunzio says, "We design and engineer software solutions—design system, product enhancements, applications, APIs, and widgets—in conjunction with Infor product teams. What these all have in common is a better experience that helps users and businesses be more productive."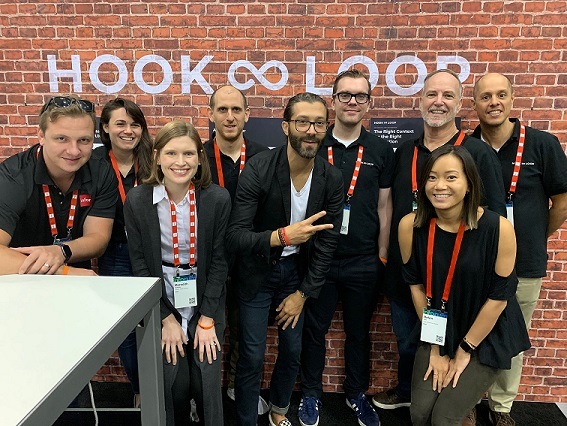 Nunzio will be participating in the upcoming Infor TechEd for M3 taking place in Stockholm on December 10-12, 2019, and talking about Hook&Loop and the work they have been doing with the M3 team. Members of the Hook&Loop team attended last year's TechEd to fact-find, conducting an ideation session and interviewing customers. It was an invaluable opportunity to interact face-to-face with users and learn firsthand about how they interacted with the software, pain points, what they liked, and what they would like to see improved. (You can read more about what they learned from last year's TechEd on the Hook&Loop Medium blog.)

In the year since, Nunzio and team have continued their discovery research, collecting fundamental insights from a variety of Infor collaborators, including core product developers, solution consultants, subject matter experts, and salespeople. Concurrently, the M3 development team has been undertaking technical preparation for this new user experience engagement, building new tooling to expose the underlying business logic through more standardized APIs.
According to Nunzio "We are redefining the future of what the ERP experience is in M3 by embedding a dedicated team of designers to collaborate directly with the M3 product team to deliver near-term enhancements and build a longer-term strategy."
Furthermore, "Customer feedback is fundamental to the work we do. Building products that our customers need requires their input to help shape the direction we take. We want to hear directly from them, and the TechEd events provide a perfect opportunity for this level of interaction."
Register for Infor TechEd for M3 today!
If you want to learn more about Hook&Loop, visit hookandloop.design or follow them on Twitter and Instagram.
Filed Under
Education & Transformation Services
ERP
Events
Manufacturing
Industry
Education
Industrial Manufacturing
Let's Connect
Contact us and we'll have a Business Development Representative contact you within 24 business hours