Meet the product experts at Infor TechEd for Infor EAM
Learn directly from Infor EAM product experts

The first ever Infor TechEd for Infor EAM will take place June 5-7 in Denver, CO. Infor TechEd gives customers and partners a unique opportunity to learn exactly what they need in order to use their Infor software more efficiently.


All keynote presentations and deep-dive breakout sessions are led by Infor EAM product experts - and at this event, we have over 18 of them! Here we highlight three of the product experts: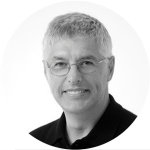 Javier Buzzalino - SVP, Software Development
As Senior Vice President of R&D, Javier is responsible for Infor's R&D organization, including Public Sector, EAM, Hospitality, Reservations & Rentals and BOD Desk. Previously, Javier served as Senior Vice President of R&D with Datastream Systems, (acquired by Infor in March 2005), as a Systems Manager, Architect and Senior Developer for Fluor, as Account Manager for IBM and as a Developer for the First National Bank of Boston. Javier is also a Certified Professional Engineer of Canada.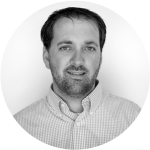 Kevin Price - Technical Product Evangelist
With more than 20 years in Infor's asset management business, Kevin has held roles in sales and service, as asset solutions director for the Infor Public Sector group, as portfolio director for Infor EAM, MP2, Spear Technologies, and Infor Energy Performance Management. Kevin is based in Greenville, South Carolina and is a Technical Product Evangelist responsible for driving Infor's global EAM business.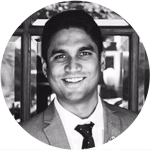 Navin Kulkarni - Director, Product Management
Navin is globally responsible for Product Management, Product Marketing, and Strategy functions for the Infor EAM, Infor MP2, iProcure, Spear Technologies, and Energy Performance Management product families at Infor.




Interested in learning from Javier, Navin, Kevin, and other Infor EAM experts? Register for Infor TechEd for Infor EAM here and gain the knowledge to improve your company's productivity.
Filed Under
Education & Transformation Services
Product
CloudSuite Distribution Enterprise
Infor EAM
Region
Let's Connect
Contact us and we'll have a Business Development Representative contact you within 24 business hours