Meet Tom Eichhorn at Infor TechEd San Diego
Tom Eichhorn is one of this year's new HCM TechEd presenters at Infor TechEd San Diego on April 24-26, and he'll be sharing his decades of expertise across a few select sessions. We talked with Tom about his past experience in HR software, and to get a sense of what to expect from his upcoming sessions:

Can you tell us a little bit about yourself? What do you do here at Infor?
I love Infor! I live in Birmingham Alabama with my wife Rhonda. (I feel special because I am one of the few Infor employees that live in the state.) We are recent empty nesters and are having fun getting used to a little extra time in our schedules. My background includes over 25 years in the HR field that includes senior-level positions as Sr. HR Director and HRIS Director with more than 18 years of experience with Infor/Lawson HR and payroll applications as a customer and as an employee. In addition to my civilian HR experience, I am retired from the US Air Force where I worked as a Health Services Administrator. Currently, I am a Senior HCM Product Manager where I focus on the development of the Global HR, Absence, and Time Entry products. In my role, I support our customers and Infor's development, consulting, and sales organizations to plan the Infor HCM product roadmap.
Tell us a bit about the sessions you are involved with, and who is the intended audience?
There have been recent HR surveys where companies have identified that the average total cost of offering full-time employees paid time off was 15.4% of total payroll (total indirect cost can be up to 25%)! This issue points directly to the importance of accurately tracking and managing costs associated with employee absences in order to better monitor, plan and budget for them. My absence and time entry session is for anyone involved with time and leaves tracking, payroll, or HRIS.
In addition to the Absence and Time Entry session, I will be assisting with different Data Migration Workshops.
What is covered in your session?
The session will cover the robust features and functionality available in Absence Management to manage and track time-off plans. We will be reviewing application components, configuration options, plan design, and plan processing. Different plan types could include, PTO, Sick, Vacation, Holiday, or FMLA.
What are the top things people will learn?
Attendees will get to know the GHR employee and manager experience for self-service made easy. They can also gain a valuable understanding of how to leverage Absence and Time Entry in GHR, as well as learn about the importance of planning and configuring absence plans. Finally, they'll learn how to better manage employee attendance.
If you would like to meet Tom Eichhorn in person and take a deep dive into HCM during his training sessions, make sure to register now for Infor TechEd San Diego. You can download the event agenda for more detailed information about each training session.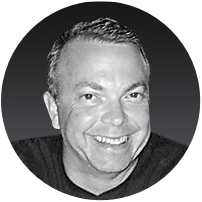 Tom Eichhorn | Senior Product Manager, Human Capital Management
Tom currently oversees the development of several key HCM products that include, Federal GHR, Time Entry and Absence Management. In addition to his extensive Infor product and consulting experience, he has over 25 years in the HCM field where he served in several senior HR leadership positions that include HRIS and payroll. Tom has worked closely with Infor Education over the years as a subject matter expert and has developed numerous instructor-led and web-based HCM training courses.
Filed Under
Education & Transformation Services
Events
HCM
Healthcare
Industry
Banking and Financial Services
Healthcare
High Tech & Electronics
Logistics & 3PL
Professional Services
Public Sector
Product
Region
Worldwide
EMEA
North America
APAC
LATAM
Let's Connect
Contact us and we'll have a Business Development Representative contact you within 24 business hours