Melissa Kruminas presents the latest and the greatest of Infor EAM at Inforum 2018
EAM customer? Melissa Kruminas explains why you should NOT miss the tips & tricks sessions at Inforum 2018
What exactly are the tips & tricks sessions?
Tips and Tricks sessions provide experience-driven education led by Infor consultants intended to take your application usage to the next level. Join product experts to optimize efficiency and learn some of the hidden gems of your favorite applications.

What is the added value for the EAM customers? Why should they register?


Infor EAM brings powerhouse tools to the table. But have you ever wondered when to use a user-defined field v. a custom field, or when to use a data spy as compared to building a custom report? Join Senior Learning Consultant, Melissa Kruminas, for a dynamic comparison of similar tools in Infor EAM. With discussion, demo, and a bit of humor find out which tool to use for maximum performance.

Where will they take place at Inforum?


Tips and Tricks sessions occur Tuesday, 25th of September through Thursday, 27t of September atInforum 2018 in room 146B.


Click here to download the tips & tricks session catalog

What is the difference between these sessions and the regular sessions that are offered at Inforum?


Education Tips and Tricks sessions premier this year at Inforum 2018. Instead of focusing on a single topic like our general sessions, the Tips & Tricks sessions will include information and demo from education experts based on years of experience in the field. As time permits, you will also have the chance to ask questions and provide input on what you would like to see.

About Melissa Kruminas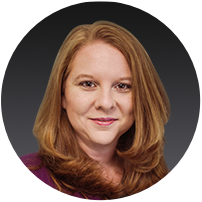 Melissa is a Senior Learning Consultant and public speaker. She is passionate about organizational leadership and education for companies looking to increase efficiency and reduce costs. Her 13+ years of industry experience and her focus on measurable results allow her to help her clients exceed their goals.


------------------------------------------------------------------------------------------------------------------------------------------------------------------------------------------------


To learn more about Infor Education at Inforum 2018, visit the Inforum Homepage

Register now for Inforum 2018
Regular rate: $ 1,695
Filed Under
Education & Transformation Services
Inforum
Product
CloudSuite Distribution Enterprise
Infor EAM
Region
Let's Connect
Contact us and we'll have a Business Development Representative contact you within 24 business hours