Millennial mythbusters: They don't buy cars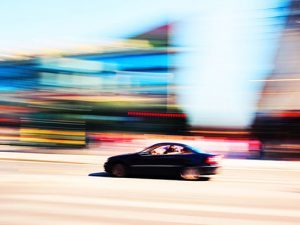 We've heard it for a few years now: Millennials don't buy cars.
First we heard it from a
2011 study from the University of Michigan
. This study found that fewer young people were getting their driver's licenses, with only 22% of drivers younger than 30 licensed. Compare this to 1983, when one-third of all licensed drivers were younger than 30.
Then a
2014 report
from the United States Public Interest Research Group (US PIRG) and the Frontier Group maintained that "
the millennial generation's dramatic shift away from driving is more than temporary
."
The US PIRG and Frontier Group report cites many sources to support this claim, including census data showing that the share of 16- to 24-year-olds traveling to work by car declined by 1.5% between 2006 and 2013, while the share of young people getting to work by public transportation, on foot or bicycle, or else working from home, had increased.
But in 2017, it looks like millennials may be changing their habits.
An
Automotive News article
published earlier this week notes that millennials make up the fastest-growing segment among vehicle buyers, and likely will represent about 40% of the US new vehicle market by 2020.
Last year, millennials purchased 4.1 million vehicles in the United States, accounting for 29% of the market.
Yes, millennials were slower to buy cars than previous generations. The recession made finding a job—let alone paying for a car and insurance—difficult. But, with the recession behind them, millennials are now car shopping. They may be purchasing on the lower end of the spectrum, opting for more budget-friendly compact cars and SUV crossovers, but they are putting money toward a personal vehicle.
They have also shown greater interest in leasing vs. buying, and are willing to purchase a used car with a warranty as opposed to a new vehicle. Budget constraints, while improving, are still evident in the kind of vehicles and purchase options millennials choose.
Looking even further ahead, who else wants to buy cars? Generation Z. Once they are able to drive, of course.
Gen Z includes those currently in diapers through high school. According to
recent research from Autotrader and Kelley Blue Book
:


92% of Gen Z teens own or plan to own a vehicle

97% have or plan to get a license

43% of Gen Z teens value vehicle safety features, while only 35% value car infotainment options

54% of Gen Z teens find fully self-driving vehicles appealing

In terms of what automakers need to do to appeal to Gen Z, the
news release announcing the report
states: "…it is important to focus on appealing to the practicality of this generation, highlighting the cost savings of environmentally friendly vehicles, and touting safety features in new models when marketing to this younger generation."
So, there we have it. The myth is busted. Millennials DO want to buy cars, as does Generation Z. But, it looks like each generation wants something a little different, and subgroups within each generation may want something a little different yet.
Automakers, product complexity doesn't appear to be abating. Is your business software agile enough to respond? Check out our
Guide to Automotive Manufacturing Software
to see what you may need to get ready.
Let's Connect
Contact us and we'll have a Business Development Representative contact you within 24 business hours