Minimalist marketing in an era of excess
As I tackled spring cleaning around my house this year, I was inspired by the minimalism movement and its emphasis on removing the physical clutter from our lives to focus on the things that matter. After paring down the contents of my overstuffed closets and garage (all the while thinking that a beach vacation would have been so much more fun!), I returned to work with the feeling of peace and calm that comes from getting my house in order — both literally and figuratively.


Inspired by this exercise as I reviewed the content our CX marketing department has recently created, I wondered, "Could there be a way to apply the same thinking I used to declutter my closets to our content plan?" As Infor prepares for a new fiscal year on May 1, it's the perfect time to take stock of what worked for us over the past year and what didn't.


Like most marketing departments, we create blog posts, bylined articles, landing pages, nurture campaigns, product brochures, solution overviews, social media posts, PowerPoint presentations, sales tools, webinars, and podcasts aplenty. As marketers, we've come to believe that our job is to constantly stoke the hungry "content engines" within our organizations. But while content has been and may always be "king," it's also true that more isn't always better. I would argue that in most marketers' relentless push to create ever more content, quality sometimes takes a back seat.


Each piece we produce may be well-written and serve a purpose, and it may hit the right topics, and target the right audience — but we want it to check other boxes as well. Is it great? Is it reusable? Will it stand the test of time? Is it something that I would share with my personal network? And — perhaps most importantly — is it actually helping anyone? Is the reader learning something new or becoming better at her job after reading it? If the answer is no, then the next question should be this: Is it necessary?


Quality shouldn't play second fiddle to quantity, and if your answer to these questions is "no" more often than "yes," maybe it's the right time to take stock, do a thorough content audit of your own, and decide what to toss, what to keep, and what to create going forward. Instead of more content, focus instead on creating the right content.


For my team, this means shifting our focus to create to "pillar" pieces that customers, prospects, and competitors will come to know us by. Why "pillar"? A pillar is an essential architectural element. It's something that supports a larger structure, but it's also something that can be impressively crafted and beautiful. These pieces won't be easy, fast, or inexpensive to produce. Instead, the goal is that they will add lasting value and serve as something we can refer to and reuse throughout the year. Quality content enriches the customer experience because, after all, our customers and prospects don't just want content for content's sake. They want content that answers their questions and helps them discover new ideas and insights.


Finally, as I found with my own de-cluttering project, it's important to set realistic expectations. These pillar pieces may not replace all the items on our to-do list, but we feel that creating a high-quality legacy piece or two, rather than just more stuff, is a step in the right direction.


If you're interested in learning more about minimalism, the following are worth checking out:

Written by: Kerry Nelson, Sr. Director, CX Marketing, Infor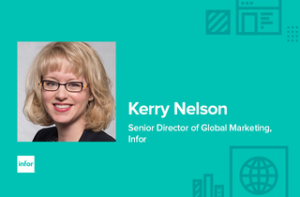 Product
Customer Experience Suite
Marketing Resource Management
Region
Let's Connect
Contact us and we'll have a Business Development Representative contact you within 24 business hours