Mission possible: Public sector digital transformation
Obstacles aside, the potential savings are driving efforts to fundamentally change government services to citizens.

By Kurt Steward, VP, Infor Public Sector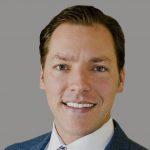 $1 trillion. That is the staggering sum of estimated annual savings that governments worldwide would reap via digital transformation, which is broadly defined as the use of information technology to radically improve operations and services.

In developed nations, aging populations create pressing demands on health and social services. Schools need to redirect efforts and prepare students for an all-digital world. And infrastructure everywhere is sorely in need of massive overhauls. Business as usual in government just won't work going forward.

Thus, it is not surprising that government entities across the board are under considerable pressure to adopt the same digital transformation best practices that are already fundamentally changing the way the private sector does business. And, in fact, many governments and agencies have started down the digital path with various projects.

But, as a recent major survey by McKinsey of 3,000 government officials in 18 nations has shown, digital transformation efforts in the public sector are not going well. Only 20% of government efforts to digitally transform operations fully meet objectives. As McKinsey notes, "The failure rate of government transformations is far too high. It represents a huge missed opportunity to tackle society's greatest challenges more effectively, to give citizens better experiences with government, and to make more productive use of limited public resources." The McKinsey report goes on to note that governments risk leaving literally trillions of dollars of savings on the table if they cannot harness and leverage digital transformation.

Unique challenges for government

It isn't through lack of trying that governments worldwide haven't achieved nearly the same success rate of digital transformation as have their private sector counterparts. Simple payment and other transactional services are often still not available end-to-end online. Many digital services developed by government fail to recognize the growth in smart mobile devices and are not optimized for them.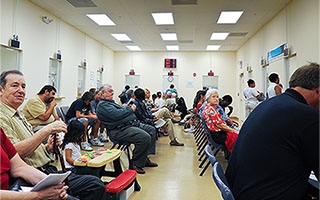 There are practical reasons for at least some of the shortcomings of government efforts at digital transformation. Governments typically have far more legacy systems in operation than does the private sector, and the people with legacy skills maintaining them. Security and privacy concerns often hamper modernization efforts, which get bogged down by regulations, politics and, of course, budgetary issues. Coalition governments pose problems when it comes to getting any sort of speedy agreements on just what services should be modernized. And these decisions, once reached, can change overnight with the election of new government officials. In other words, as McKinsey points out, there is the challenge of dealing with lack of leadership longevity.

And finally governments typically are hard pressed to compete with the private sector and technology vendors for the best and brightest talent. A recent Federal Times article, "How salaries for federal software engineers stack up against the private sector," reports: "Federal software engineers themselves make on average $82,300 annually, more than $17,000 less than similar private sector positions."

Best practices for digital transformation

Still the pressures to expand the digital transformation of government services continues to grow, and there are some signs that governments are getting better at miming the transformation practices of established businesses. Among these practices is a more aggressive adoption of various cloud services that are so commonplace in the private sector today.

Beyond favoring more cloud and other fee-for-service types of solutions, there are a number of steps and practices that government leaders should consider as they try to up their digital game. The composite list below has been gleaned from several articles and reports on digital transformation in government.

It starts and ends with leadership commitment. Top-down buy-in and endorsement—if not cheerleading—by senior public sector management for transformation efforts is table stakes and is essential. This signals to everyone down the food chain that transformation is vital, urgent, and inevitable.

2. Focus on value with crystal clear purpose. Prioritize transformation efforts in accordance with those services that are most important to citizens. That will take a lot of leadership courage as political realities often drive in other directions. But this prioritization will be a key component in an overall transformation plan that should be easily understood both by citizens and by government workers. Pick key targets, and get to work improving the services they deliver.

3. Make user self-service a high priority. Entice citizens online and then be sure you have truly user-friendly end-to-end online services to keep them there. Most citizens are well acquainted with private sector online services for shopping, investing, and other consumer services. Model government services after the better ones.

4. Communicate, communicate, and then communicate some more. Some 90% of the survey respondents in the McKinsey research said transformation efforts would have worked better if there were more consistent communications with frontline employees.

To get started and learn more, join us at Government Forum in Washington DC on Tuesday, Sept 25. The keynote will feature Tucker Carlson and Paul Begala from opposite sides of the political aisle to share insightful, humorous, and entertaining commentary on today's political landscape. Begala is a political analyst and commentator for CNN; Carlson is host of "Tucker Carlson Tonight," and founder of "The Daily Caller." Another key session will be Digital Transformation in Public Sector, with a panel featuring senior executives from Amazon Web Services and Infor.


About the author: Kurt Steward is vice president of Infor Public Sector, focusing on strategic market analyses, go-to-market plan development, product enhancement, and expansion opportunities. He has over 15 years of experience in state and local government, including serving as chief financial officer for the Dallas Fire-Rescue Department. His previous roles include serving as a police officer, and managing a citywide budget.


Filed Under
Industry
Federal Government
Public Sector
State and Local Government
Let's Connect
Contact us and we'll have a Business Development Representative contact you within 24 business hours