Modeling the future enterprise: people, purpose, and profit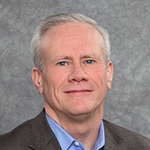 By Bob Parker, IDC Group Vice President

How is digital transformation changing the way companies do business? Consider this quote from the CEO one of the world's biggest financial institutions delivered at Mobile World Congress: "Our organization is no longer a bank. We're a technology company in the financial services industry."

But the key thing to remember about digital transformation is that technology is simply the enabler. In other words, digital transformation isn't a technology initiative—it's a business strategy.

This idea has been expressed many times in quotes IDC has collected from senior executives across multiple industries. They all lead to one question: Why are these companies pivoting their strategies around digital transformation?

A $18.5 trillion opportunity

One answer is in a straightforward metric—how new technologies like cloud, cognitive, mobile, IoT, mobile, etc., impact industries via the gross domestic product (GDP) by industry by region. Looking at the improvement opportunities in healthcare, energy, government, and the supply chain, among other domains, IDC has identified $18.5 trillion in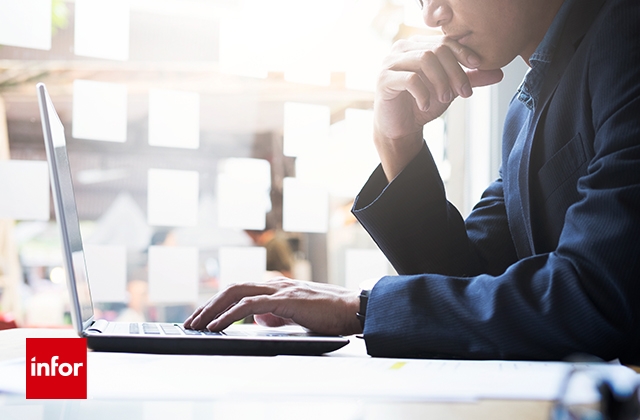 annual economic value add by 2020. That's a 25% increase in global GDP.

CEOs see this huge potential, too, and that's why they want to digitally transform their organizations.

But the transformation is a tall order. It requires organizations to fundamentally rethink how they create new customer experiences, what kind of operating model is needed to deliver those experiences, and how information is used to facilitate the speed, scale, and resiliency demanded by the digital economy.

IDC has established a maturity model to help organizations evaluate their digital progress. The model is comprised of five pillars:

Leadership

Omni-experience

Information

Operating model

Work sourcing

Each pillar contains several dimensions, and each dimension has two or three metrics to evaluate maturity. The result: a robust maturity model made up of nearly 100 measures.

So where do you think your organization stacks up? The data we collected in late 2015 from more than 1,600 companies showed that nearly 2/3rds of companies were at stage two or three of our five-stage maturity model. We fielded the survey again in early 2017, and expected to see significant progress.

Overcoming the digital impasse

Except we didn't. Sure, the number of companies at stage four or five moved from 22% in 2015 to 34% in 2017. But 59% of companies remained at stage two or three, seemingly stuck in their ability to make meaningful gains.

This "digital impasse" was interesting, so we followed up the survey results with several in-depth interviews to identify the impediments. Here are five key areas:

Capabilities – organizations have been unable to develop key organizational competencies quickly enough.

Metrics – traditional measures that were useful in the old economy are proving to be counterproductive in the digital economy.

Organization – companies stuck at early stages of maturity lack an ability to coordinate and harmonize efforts across the company.

Road map – companies are having difficulty in identifying and prioritizing the appropriate use cases for their industry.

Digital platform – technology investments at these companies tend to be "islands of innovation" with limited business value and too far removed from core systems and other projects.

Now, IDC is launching new research, sponsored by Infor, to explore these five areas more deeply and help companies understand the issues better. We want to identify what approaches, both organizational and technological, are best at overcoming the digital impasse.

Keep an eye on this space to see how you can participate in the research—and reap the benefits of the results.


Bob Parker is vice president responsible for the research direction for IDC Energy Insights, IDC Manufacturing Insights, and IDC Retail Insights, three of IDC's industry business units that provide global, fact-based research and analysis on best practices and the use of information technology that assists clients in improving their capabilities in key process areas. He blogs regularly in the IDC Insights Community. His Twitter handle is @RobertEParker.


Filed Under
Channel Partners
Cloud
Education & Transformation Services
Technology
Trends
Let's Connect
Contact us and we'll have a Business Development Representative contact you within 24 business hours