In an environment where the number of links to the outside world is continuously increasing, our (library) applications also link more and more to online payment providers. Where this, in the past, used to be confined to data file exchange (e.g. for Swift based transactions, CLIEOP03, GMU) this is now being extended more and more with online "here and now" type of data exchange. Obviously, as money is involved, this is being scrutinized closely by the library customers.

Two obvious links are online links to (software) applications provided by 3rd party brokers and links to hardware. Both are briefly discussed in this blog entry with striking examples of each. They provide two sides of very familiar payment types, supporting a household solution for both online and physical "shopping".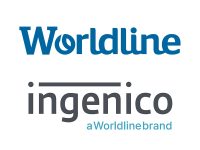 Online links to payment brokers
In addition to traditional payment transaction support based on file exchange, V-smart and Iguana also support payments via online brokers such as BucksNet or Ingenico. This provides support for credit cards such as Visa, MasterCard and American Express, PayPal, and debit payment methods such as iDEAL (a solution that is heavily used in the Netherlands). The exact options that will be supported depend on various factors and are highly dependent on the options that are supported by the bank with which a library does business.
Online links to hardware payment stations
Infor recently implemented an online link to the Yomani payment station as provided by Wordline, a French company that recently acquired the abovementioned Ingenico. The link is established via the WiPay protocol (interface). The station enables customers to use their (debit) bank card to pay outstanding amounts directly. Unfortunately, most providers use their own protocol, implying that generic solutions are not available. This solution has one huge advantage though: it enables linking to hardware that is used by almost every shop in the country, i.e. customers are familiar with the payment method.
In the words of Worldline: "This interface enables integrators to connect to Worldline payment terminals over the internet which are configured to connect to the WIPay platform. This is convenient and meant for cloud-based solutions" (from "WEBSHOP INSTORE PAYMENTS INTEGRATION MANUAL", version 3.5).
As well, payments via machine that link to V-smart via SIP2 are also supported.
What can you pay?
With the multitude of payment methods that are supported, you can pay any (outstanding) amount that is created within the library application(s). This includes fines, fees, sales and memberships.
iDEAL also allows the customer to increase a deposit amount.
Product
Library and Information Systems
Let's Connect
Contact us and we'll have a Business Development Representative contact you within 24 business hours