Moving from best guesses to reliable insight
This is the sixth in a series that captures leading marketing executive ideas on how marketing automation can be a game changer in customer engagement and campaign effectiveness through a series of real-world use cases.
Marketers need to know which content is driving the customer's interest. Before marketing automation solutions, understanding the motivation was often a best-guess scenario. Marketers could monitor visitors to their website, but those visitors were more or less anonymous. Their histories and previous behaviors were a blank. Once the marketing team identified a new visitor, they would designate the website as the lead source – but that wasn't necessarily the case. That visitor probably consumed a lot of content before that visit. And knowing which content they consumed would have helped marketing determine how best to engage with them.
With marketing automation, the picture of the customer's behavior and motivation gets a lot clearer and more detailed. You can track activity over time and see how many visits to the blog, website, Facebook, or LinkedIn page take place before the visitor takes the critical step of identifying themselves by filling in a form for access to premium content.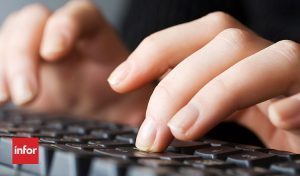 Knowing which content piqued the customer's interest and which content pushed them to identify themselves – and all the steps in between – takes the anonymity out of the engagement cycle. It allows marketers to personalize the engagement and be more attuned to their unique interests and needs. It also helps identify patterns in the larger prospect population and determine which content works and when it works. That knowledge helps clarify decisions on developing new content in the future. Marketers can determine which messaging and strategy resonate most with prospects at various points in the engagement cycle.
This level of knowledge is a powerful tool. Instead of speculating on visitor motivation, marketers have a full picture. They can assign the right lead source and see the full trail of web pages, blog post, and social media activity that attracted a prospect and kept them moving along the path to purchase.
Compelling content can be a big investment. You want to know what works and what doesn't. More importantly, you want to know why content succeeds or fails. Marketing automation's ability to link those previously anonymous interactions to an actual contact record is a huge advantage. At the same time, it results in a more positive, personalized, and relevant experience. It shows that the company is attentive, responsive, and values the customer's time and interest. In other words, it sets the tone for an ongoing and mutually rewarding relationship.
Watch for the next blog that will explore how you can build a competitive advantage through better data quality.
Read case #1 – Doing more with less
Read case #2 – Triggered responses
Read case #3 – Events
Read case #4 – For the love of data
Read case #5 - Keeping better score
Let's Connect
Contact us and we'll have a Business Development Representative contact you within 24 business hours