Must Have Education for Infor Workforce Management–Coming in April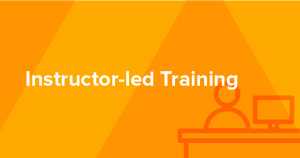 Infor Campus is offering two Infor WFM (Workforce Management) courses during the month of April. Both courses are being offered virtually, so you can take the course from the comfort of your home or office, with no travel required. Just click on the blue hyperlinks below to register.
WFM: Configuring and Administering Time and Attendance
will be offered April 3-6. This 32-hour course covers the Workforce Management application. Included in this course are the following areas: employee settings, user and team security, schedule settings, labor metrics, payroll settings, calculation groups and quick rules, balances, accruals and policies, public holiday management, timesheet configuration, shift trades configuration, the Job Scheduler, application security and Config Mode, launch pads, Workmail™, timesheets, reports, payroll administrator tasks, the Employee Transaction Manager (ETM), and Mobility. This training is for version 6.2.2 and all previous versions.
WFM: Designing Reports Using Cognos
will be offered April 23 – 26. This 32-hour course covers Workforce Management intelligence reports using Cognos 10 for enterprise reporting and report authoring capabilities. The course includes how to run, view, and schedule core WFM reports as well as create custom reports using the WFM template and metadata model in Report Studio. This training is for version: 6.1 and onward.
Be sure to register ASAP before the seats are filled!
Feel free to contact me with any questions:
sandy.breberg@infor.com
.
Filed Under
Education & Transformation Services
Let's Connect
Contact us and we'll have a Business Development Representative contact you within 24 business hours