My thoughts from AHRMM17: Defining the true cost of care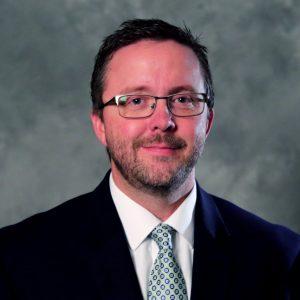 AHRMM17
took place this year in our nation's capital, Washington DC. How fitting to have thousands of the most innovative thought leaders within healthcare supply chains from across this country—gathering in a place that symbolizes leadership—to learn, lead, and advance our field. Infor was privileged to be a sponsor and to meet with so many experienced supply chain professionals during the conference.
A major theme at the event was putting the patient at the center of your supply chain. With the transformation toward value-based care, it's important that organizations take a patient-centric approach to their supply chain in order define the true cost of care. A patient-centered supply chain is one that joins supply chain systems with electronic medical records to support the focused pursuit of the Triple Aim (better health, better care, lower costs), and the organization's specific objectives around quality, safety, and cost.
One of the highlights for me personally and professionally was to be able to attend the CQO Summit. Larry Van Horn, Associate Professor of Health Policy at
Vanderbilt University Medical Center
, was one of several distinguished guest speakers during the event. His take on consumerism and the future of U.S. Healthcare was riveting and insightful. It was also great to see some Infor customers leading discussions and sessions regarding their work in our field. Including Bill Mosser, VP Supply Chain Services at
Franciscan Missionaries of Our Lady Health System
(FMOLHS), who shared how they are leveraging their supply chain to uncover the "True Cost of Care." Along with FMOLHS, representatives from the
Mayo Clinic
,
John Hopkins Medicine
,
Orlando Health
,
Centura Health
and
HCA
to name a few. Infor was strongly represented during the conference and we are proud to partner with some of the best in the industry.
Now is the time to take a modern approach to managing your supply chain in order to combat challenges associated with reducing supply waste, providing real-time tracking to route supplies, and meeting stringent cost and safety requirements. To learn how Infor Healthcare can help optimize your supply chain for a more patient-centered approach, visit our
website
. What were your takeaways from the show? Please share your thoughts below.
- Cory Turner, Supply Chain Strategy Director, Healthcare
Let's Connect
Contact us and we'll have a Business Development Representative contact you within 24 business hours