My thoughts on ASHHRA 2016: Nurturing Engagement in Shifting Landscapes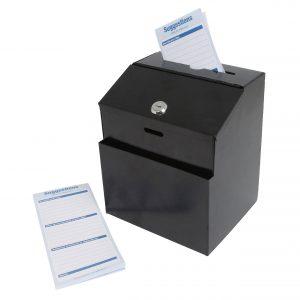 Marcus Mossberger, Human Capital Management Strategy Director, Infor
For those who were unable to attend this year's
ASHHRA Conference
in Grapevine, TX – the major themes were well reflected in the tagline for the show:
Nurturing Engagement in Shifting Landscapes
. We all recognize that there are significant changes occurring throughout the healthcare industry, resulting in new challenges (and opportunities) for those of us who focus on HR strategies.
Is there really a nursing shortage?
For most healthcare organizations, nursing is the largest percentage of the workforce and therefore deserves the targeted attention it receives. One question that seems to come up frequently is whether we should be concerned about a looming labor shortage in the nursing ranks. The number of new RN graduates (mostly BSN) increased to 200,000 in 2014 compared with 74,000 in 2002, and the total number of nurses in the US has increased 22% since 2010. At the same time, over one-third of the current nursing workforce is expected to retire in the next decade, and many are being recruited outside of acute care settings by non-traditional employers like Walgreens, Target and health-related technology companies. In fact, according to the American Hospital Association only 58.3% of nurses actually work in hospitals. The reality is, the nursing shortage is only impacting certain parts of the country and in some specialized roles … but I personally visited a hospital in California earlier in September that was offering a $15,000 referral bonus for several nursing positions.
New demographics
The topic of generational differences seemed to be prevalent throughout the educational sessions, as we have an opportunity to analyze our HR strategies through a multigenerational lens. As it turns out, Millennials are apparently not from Mars as some may have suggested – but they arguably do have less perspective due to having less overall experience. As the Baby Boomers begin to retire, more organizations are recognizing the opportunity to create formal (and informal) coaching and mentoring programs to ensure their institutional knowledge gets passed on to the next generation of leaders. And in some cases they are using "reverse mentoring" … acknowledging that Millennials have skills and knowledge such as technical acumen that can benefit the Boomers as they seek to scale back their hours. In addition, new "emerging majorities" are changing the demographics of our communities – creating opportunities to consider diversity strategies so that our workforce looks similar to our patient populations.
New opportunities for HR
These and other trends are changing the way our healthcare organizations are approaching the HR function. We are starting to see new titles emerge such as Chief Transformation Officer (acknowledging the new pace of change) and Chief Experience Officer (addressing the need to engage the workforce differently). While the number of engaged employees in the healthcare industry is 41.1% compared with only 20.4% in other industries (according to The Advisory Board), there are still plenty of innovative ways we can improve engagement.
Mark Graban
, one of the speakers at the conference, is encouraging healthcare organizations to adopt lean strategies like Kaizen to create a culture of continuous improvement (and to move away from traditional communication tools like the "suggestion box"). By the way, why is the suggestion box always locked? Are we worried that our competitors are going to sneak in at night and steal our employees' great ideas? Mark suggested that while change is scary for most people, looking for small, incremental opportunities for improvement can lead to substantial results.
Did you attend ASHHRA? What were your key take-aways from the conference?
Let's Connect
Contact us and we'll have a Business Development Representative contact you within 24 business hours