Never miss another order with APS. Learn how at Inforum 2019
Don't miss out on these INFORmative Advanced Planning and Scheduling sessions to learn how to keep orders on track and on time

ERP850E - Expert insights: Identifying why your order is late with APS
Date: Tuesday, Sep 24
Time: 4:30 PM - 05:15 PM
APS alerts you when an order is projected to be late, but how do you pinpoint potential bottlenecks and delays, so you can get the order back on track? In this session, learn everything you need to know about the five immediate types of delay, how to spot them using the Demand Summary and Demand Detail forms, the two types of root causes, and what you can do about them.

ERP851E - Avoid unnecessary late plans (APS)
Date: Thursday, Sep 26
Time: 9:00 AM - 09:45 AM
Projects include several components and sometimes one part gets delayed which causes the whole project to be pushed out. APS helps you align the other components to be on the same timeline. In this session, learn how to avoid unnecessary late plans by flexing item lead times and resource capacity and by adopting a process that allows you to troubleshoot lateness before sending order verification.
About John Brown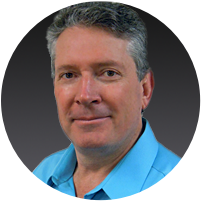 Education Product Manager
John is the Infor Education program manager for CloudSuite Industrial. He joined the Education Department in 1999, back in the Symix days.
---------------------------------------------------------------------------------------------------------------------
To learn more about Infor Education at Inforum 2019, visit the Inforum Homepage
Register now for Inforum 2019

Filed Under
Education & Transformation Services
Events
Inforum
Manufacturing
Industry
Aerospace & Defense
Education
High Tech & Electronics
Industrial Machinery & Equipment
Industrial Manufacturing
Let's Connect
Contact us and we'll have a Business Development Representative contact you within 24 business hours