New FSMA legislation: digital transformation just got more urgent
With digital transformation being such a broad issue in today's business environment, it's not surprising that
experts find it difficult to define
.
Some would say it's all about technology. Others would argue it's more about finding new ways to engage with customers. There are yet others who see this evolution as an opportunity to completely re-invent the way they do business.
Whatever specific way you understand digital transformation, one thing is absolutely clear—the path to complete realization will be an evolving journey.
And like many journeys this one will be driven by necessity, starting with steps that address your most pressing needs.
For food and beverage manufacturers, this urgency has arrived in the form of recently implemented legislation covered by the Food Safety Modernization Act (FSMA).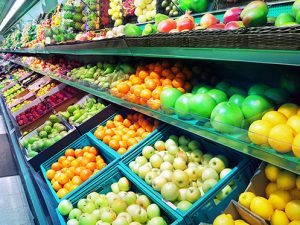 Are you ready for broader responsibilities?
On November 13, 2015 the final rules for the US Food and Drug Administration's (FDA) Food Safety Modernization Act (FSMA) were put into place, with full compliance expected by September 2016.
A key focus of this landmark legislation is the shift towards a more
proactive approach to food safety
.
No longer is it enough to simply have track and trace tools that can be used in the event of a product recall.
Instead, companies are required to take
preventative measures
by establishing, validating and verifying controls that enhance the safety and quality of foods and their ingredients.
In addition to having these measures in place, the legislation also requires
documentation of controls
at every stage along the supply chain.
Failure to comply with legislation could result in criminal liabilities, with penalties including substantial fines and in some cases, even imprisonment.
A move away from paper-based systems
When preparing for FSMA, the requirement for documentation cannot be underestimated. In fact,
a study by The Aberdeen Group
found that many food and beverage companies rate this as one of their top concerns.
This is especially difficult for companies who currently rely on paper-based systems as the sheer volume of documents will only continue to grow.
Already the act requires the recording and storing of information on:


Hazard analysis —the identification and evaluation of known and foreseeable hazards

Preventative controls—a plan that includes preventative steps, monitoring procedures and corrective actions

Foreign supplier verification—documents that identify raw materials and ingredients that present a significant hazard

Corrective action plans—written procedures to be followed if preventative controls are not properly implemented

Sanitary transportation—companies must document all safety procedures and training for the safe and sanitary transportation of goods

Recall plan—steps to take in the event of a recall, including notification of all parties who need to remove and dispose of contaminated products

Connect your supply chain through a digital thread
While FSMA legislation is good news for consumers, who have a right to know they are buying safe products, the onus of compliance on food and beverage manufacturers can be overwhelming.
This is where digital transformation becomes vital.
Only by connecting disparate information though a digital thread are companies able to
create a seamless flow of data across a product's lifecycle
that can be captured, analyzed and acted on.
The specific tools you'll need to achieve digital connectivity should offer:


Social collaboration—to enhance communications with suppliers

Centralized documentation —giving in-context access to a single set of data

Specifications management—to ensure product specifications are comprehensive and compliant

Product scheduling—so that any issues with ingredients can be accurately flagged along the supply chain

Labelling automation—for real-time data on ingredients and formulas

Quality control procedures—incorporating product-lot inspections along the supply chain

Traceability measures—so you can accurately track ingredients back to their source

Asset management tracking—that ensures equipment such as tanks, pumps, ovens and filling lines are properly maintained

Turn necessity into opportunity
While the need for new technology may be seen by some as a burden, smart food and beverage manufacturers also realize the enormous benefits it can offer.
Focusing on the digitization of your business will not only help you avoid costly recalls, tough penalties and damage to your brand.
It will also have you well placed to increase operational visibility, gain insights through analytics and optimize your plant for greater productivity and profitability across the board.
Read more about meeting new FSMA regulations by transforming your digital capability.
Let's Connect
Contact us and we'll have a Business Development Representative contact you within 24 business hours