New leadership and organizational requirements in a customer-centric world: Part 3
Part 3 of a 5-part series on the changing C-level foundation in manufacturing
Despite pressure to adopt disruptive technology at the speed of change, manufacturers should pause, evaluate, and modernize their organizational structure to ensure alignment with customer needs.


Rocket ship to Planet Customer, a whole new world

The two faces of the CIO: Dr. Functional and Mr. Strategic

How CIOs can secure their place at the table

Today we look at the changing leadership and organizational roles manufacturers need to meet customer expectations, with a focus on the CIO.
Rocket ship to Planet Customer, a whole new world of customer-centric IT solutions
While manufacturing technology is changing at sonic speed, the expectations and capabilities of the IT team are not always evolving at the same rate. From automated shop floor operations to sensor-enabled asset monitoring and Internet of Things (IoT)-connected products, manufacturing leaders are jumping on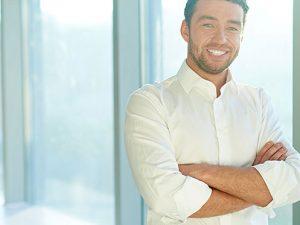 board the rocket ship to modern manufacturing. It's a whole new world where customers rule and IT solutions support customer centricity. Behind the scenes, though, there's another story, one with outdated job descriptions, competing roles, and limited resources.
The proverbial cloud of uncertainty hovers over the IT team, from the C-level officers to the front-line users who eat and breathe data. Organizational needs have changed, seemingly overnight. But, for many manufacturers, the IT leadership, organizational hierarchy, skills sets, goals, and resources have been stuck in a spongy bog that traps people and processes, keeping them in yesterday's old-school routines.
How did we get here?
The IT professionals can't bear the blame for bumps in the evolution road, just as they can't solely shoulder the burden of migrating to a digital framework or claim all of the kudos for creating an infrastructure that acknowledges the importance of the customer. The IT issues in manufacturing today are so intrinsic to the overall enterprise strategy that multiple key players, including the CEO, deserve credit—and blame—for results. When performance gaps and missteps are allowed to simmer under the surface, eroding the organization's foundation, the executive floor must take notice, and action.
In the
article in CIO magazine
"State of the CIO 2017: More challenging, still complicated," editor-in-chief Dan Muse says CIOs often face two distinct roles: the strategic and the operational.
"State of the CIO research (
conducted by IDG
) shows that while CEOs still expect CIOs to simplify and upgrade IT and improve security, their marching orders for CIOs also include focusing on customer acquisition and retention, leading product innovation, and collaborating on customer initiatives," he says. Those are two very big demands.
It's not surprising the report also shows that 72% of CIOs polled admitted they are struggling to balance business innovation and operational excellence. And, 87% say the CIO role is more challenging than ever. The good news is that 62% say that despite the added pressures, they find the expanded role to be more rewarding.
How can IT strategy and the CIO role reinforce customer centricity?

The highly skilled CIO, empowered to help set strategy, and well-defined roles for the entire IT team are critical. Manufacturers are learning that customer centricity provides a powerful competitive edge. To build customer relationships, manufacturers must meet customer expectations for speed, value, and personalized products, plus offer an exceptional shopping-buying experience and aftermarket service. This requires technology, and lots of it.
10 ways software solutions can support customer centricity in manufacturing


Manufacturers and customers can use tools to collaborate on product designs.

Online forums offer customers a way to engage on meaningful topics and provide product feedback.

Configuration tools help customers visualize and receive quotes for highly configured products.

Online portals let customers research products, check inventory, and place orders.

Customers can follow the progress of their order, checking location and expected delivery.

Sales personnel can provide well-informed "next purchase" advice to the customer based on history.

Updated operational systems support late-stage assembly and other product personalization tactics.

Maintenance teams can easily fulfill service contracts with customers using sensor-enabled data.

Service technicians can remotely monitor installed equipment at the customer's site.

The manufacturer's data scientists can provide performance benchmark data for products sold.

Each of those capabilities provides an important link in a customer-centric value chain. The CIO and IT personnel should be actively engaged in rolling out and supporting such activities so the manufacturer can keep pace with changing customer expectations and the competitive landscape.
Simply investing in some add-on applications is not enough. The IT organization must have the depth and strategic decision-making and enablement authority to make these programs gain traction, become highly functional, and produce results. The IT team needs to collaborate with other leaders in the organization to set policy and enforce personnel adoption. The role can become highly demanding. Are you up to the challenge?
In part 4, we'll turn attention to the strategic and functional challenges CIOs face.
Let's Connect
Contact us and we'll have a Business Development Representative contact you within 24 business hours