Not your average interns — Infor Scholars do more thanks to educational partnerships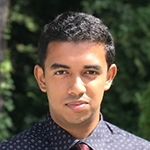 By Sayem Shahrier, Infor intern, Farmingdale State College

This week, Infor kicked off its Infor Scholar summer intern season. After going through this incredible experience myself, I know these students are about to get pushed out of their comfort zone and gain hands-on experience that will grow and stretch their capabilities. It sure did for me.

In 8 short weeks, I learned how to help companies achieve operational excellence, and gained the confidence and skillset to teach others the same.

I became an Infor Scholar last fall, just at the time my school, Farmingdale State College in New York, was piloting a new tech course—centered around Infor CloudSuite Industrial business software—in partnership with the Infor Education Alliance Program (EAP). Seemed natural for me to liaise between the two.

Infor Scholars are paid student interns from EAP member institutions who get hands-on experience with cutting-edge industry software solutions while working with various Infor departments.

As a liaison with my college, I assisted students with the curriculum lessons, presentations, troubleshooting accounts, and updating the Farmingdale State College ERP website. Also, we attended workshops as a class: "A Day in the Life of an Infor Implementation Consultant" and "Maximizing Interpersonal Relationships." These helped students learn effective communication and improve presentation skills. At the end of the semester, the students delivered their own presentations, showcasing their understanding of the CloudSuite Industrial software.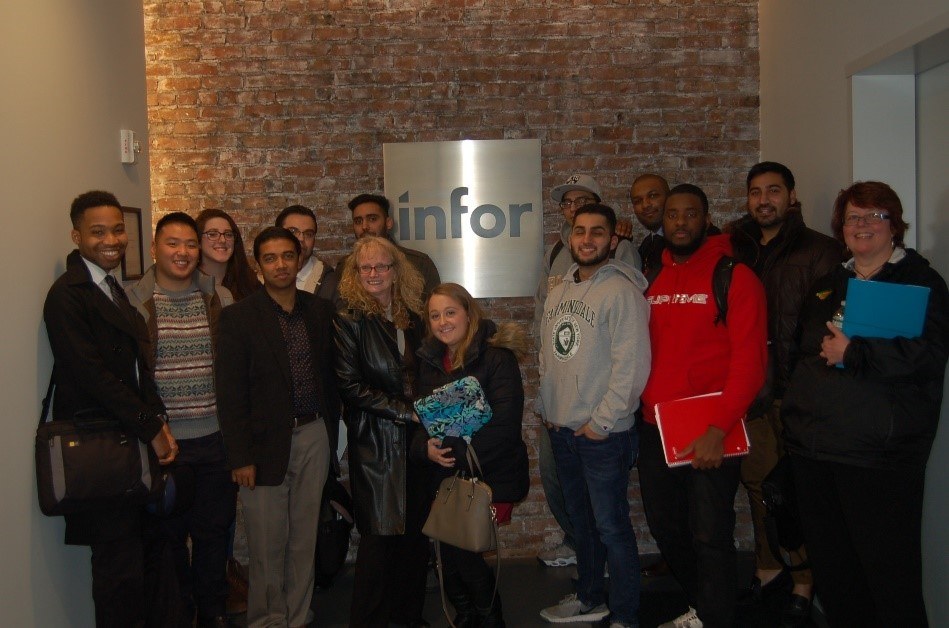 My involvement in the class helped me understand how large companies operate and maintain their customers from the site of production, manufacturing processes to gain profits, maintain customer intimacy, and improve operational excellence.

This experience led me to advocate to my peers about the knowledge, benefits, and opportunities provided by the tech program that could potentially open new doors for them. Infor's exclusive partners and customers help expose and connect students to the innovative and integrative field of technology.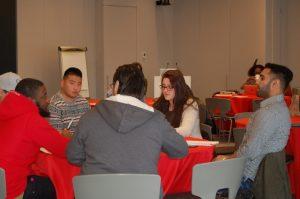 College students face the challenge of not having the proper resources to acquire competitive and marketable STEM skills needed in the job market. The main problem is students are not aware of the skills that are in high demand. Infor offers a solution to this challenge through the EAP, which partners with universities and college like Farmingdale State College, a diverse institution that is motivated to provide its students with innovative ways of staying current in the fields of computer systems, business, software, engineering and information technology (IT).

The strategic partnership between Infor and Farmingdale State College allows students to use Infor CloudSuite Industrial and Infor VISUAL Enterprise software to explore all aspects of the subjects studied in the course. Each student has their own populated database, and can generate reports in their own simulated environment. Students are advised to take the Enterprise Resource Planning (ERP) course for an in-depth study on how organizations and information systems function. The hands-on course highlights various important business processes: customer relationship management, supplier relations, manufacturing, work orders, finance, HR, accounting, shipping, invoicing, and sales forecasting. The Infor software ecosystem covers all of these. Infor encourages EAP member institution students and faculty to be a part o fits exclusive student community on LinkedIn, where it posts daily articles, lists entry-level jobs, and provides a platform for networking.

Through the EAP, Infor is producing a talent pipeline of college grads with a good grounding in business tech.

Infor encourages customers and partners to get involved in the program and take advantage of this top talent. Visit our Partners in Education website to start your journey.
Filed Under
Education & Transformation Services
Infor culture
Trends
Let's Connect
Contact us and we'll have a Business Development Representative contact you within 24 business hours