Nucleus Research compares Infor to Kronos for WFM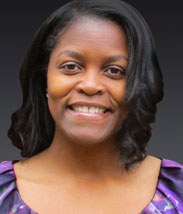 As the Chief Nursing Officer at Infor Health, I have the benefit of leveraging technology to truly impact patient care with our current healthcare clients as well as potential customers. When I worked at the bedside, I took pride in providing great care to my patients. As I moved into leadership roles, I took pride in supporting my team of nurses and ancillary staff as they provided great patient care. When I made the transition to Infor, I continue to be proud of the work I'm doing because I continue to focus on the industry on a larger, global scale where I can leverage technology to help clients have an impact on the patient care they're delivering.


Since I started at Infor, we have invested heavily in our workforce management solution to ensure we have not only last mile functionality, but that what we develop is healthcare specific and meets the needs of organizations across the globe. The past two years I have seen our solution become more recognized in the market as a strong competitor of Kronos.


Last year, Nucleus Research analysts evaluated Infor customers who considered or used to be on Kronos. In January 2018 they published the resulting report, Infor vs. Kronos, which evaluates both organizations in a head-to-head battle for workforce management. I am proud to be part of the team at Infor and all the hard work that has been done over the past years, and the report corroborates that customers are finding true benefits in utilizing the solution.

Saving time on scheduling and staffing


In the Nucleus report, an example from one customer was shared: "Previously, on a solution other than Infor or Kronos, the organization was employing a large department of full-time staff members whose sole purpose was to create and deliver schedules to all the company's location managers. Following deployment of Infor, the organization was able to redeploy all 70 of these staff, thus saving more than 145,000 working hours over the course of a year's time."


When I worked in a leadership position inside of a large healthcare facility, I had two nurses who were ultimately responsible for bringing me a balanced schedule for the department. That was the case in each unit for approximately fifteen units in the hospital that was part of a 13-hospital system, so imagine the time and money that can be saved inside your organization on scheduling and staffing activities.


As the Nucleus report states, Infor is being recognized in the marketplace: "Analyzing enterprise-size buyers' decision-making in choosing between two vendor types, Nucleus found Infor, the vendor providing WFM as part of human capital management (HCM) baked into an enterprise suite, fared better than Kronos, the legacy WFM vendor that today focuses solely on this plus the rest of HCM. Customers noted Infor delivering smoother, faster implementations and better customer service, functionality, and support, with results post-deployment of money saved and gains in employee productivity."


These key aspects of the report also merit mention:



Prospects found Infor's technology to be more navigable, more configurable and governable, and more scalable for the long term.

Infor was better at understanding, forging, and maintaining client–vendor relationships.

Clients saw gains in productivity that saved money upon deployment of Infor—thus justifying their buying decision.

Clients felt that integration within the Infor tool—the ability to move data around—was much better, as well as overall functionality needed to meet their needs.

Kronos clients reported that they had fixes in functionality open eight to nine months, persuading them to not move forward with the tool.

Infor is one of a handful of vendors for enterprise-size employers in need of modern technology that covers WFM for large, complex organizations—a growing advantage in coming years and a boon for users that choose this path.

Overall, for the decisions and deployments explored in the report, Nucleus's analysis finds users choosing Infor over Kronos for WFM.

As Infor continues to grow in the marketplace, we truly understand your entire healthcare-specific needs, and as prominent leaders in this space we are the only vendor that provides a complete solution that spans the entire enterprise. We look forward to collaborating with both current and future healthcare organizations as they face the challenges related to compliance and regulations.


Danielle Miller, PHD(c), MSN, RNC-OB Chief Nursing Officer, Clinical Applications
Product
Infor Workforce Management
Region
Let's Connect
Contact us and we'll have a Business Development Representative contact you within 24 business hours