There's something primal and exciting about the call of the open road – windows down, radio up, and the freedom to go anywhere at any time. The millennial generation is portable and fiercely independent. So too is business. Modern commerce now demands that companies service their customers anywhere and at any time, not in a storefront, but in their own place of business. The ability to accommodate both the employee and customer expectation is a forced reality for most industries. It's also a competitive differentiation. For those companies that do it well, they are uniquely positioned for future success.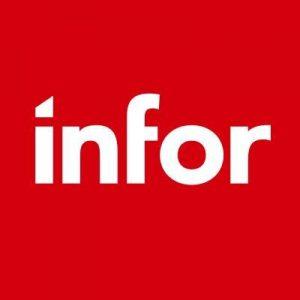 However, the execution of this dynamic looks different for every company, every industry, and even the role of the employee within those companies. Today's enterprise organization has hundreds and thousands of employees scattered across the globe that sell, support, build, maintain, repair, transport, and deliver, those goods and services. Whether it's long-haul drivers, salespeople, technicians, machine operators, or maintenance crews, today's company must manage a portable and mobile workforce with immediate and relevant data. Without it, the road ahead is even more treacherous and unclear.

Changing the World of Work


The International Data Corporation (IDC) suggests that the U.S. mobile worker population is on track to grow from 96.2 million in 2015 to 105.4 million mobile workers in 2020. And by the end of the forecast period, IDC projects that mobile workers will account for nearly three quarters (72.3 percent) of the total U.S. workforce. There are unique implications from one industry to the next but the exciting reality is that mobility and portable work strategies no longer carry the stigma of freedom for the sake of freedom. "Mobility has become synonymous with productivity", says Bryan Bassett of IDC. The world is changing.


Below are real-life examples of that change, and from the viewpoint of different industries. Infor has been uniquely positioned to help these companies overcome and adapt to these challenges. As follows:


Life is a Highway


The road to competitive advantage is neither straight or narrow. In fact, the direction we take today may be different than tomorrow. Each of the use cases described above are complex but they are also typical for other companies in the same general industry. To create and maintain a competitive advantage in today's fast paced world, the strategies to engage employees and align with customer demand must converge as one. Portability and digital strategies, to include mobile tools, provide companies with the platform to do just that – a single framework of value-based experiences. More specifically, companies can control their labor and process costs in ways that will also increase productivity. An expected outcome is higher customer satisfaction, better margins, and faster pace revenue against future business.


By taking a comprehensive approach to Digital Workforce transformation, companies can achieve these objectives and more. At Infor, we view the first mile of this journey as identifying opportunities to foster employee independence and ownership while engaging customers in more dynamic ways. These two areas go hand in hand. If an employee or manager can interact with data in meaningful ways while in the field, or at a customer site, the relevancy of those interactions will be enhanced. We find this to be true in manufacturing, retail, healthcare, and service industries. We are living in changing times and an ever-changing business environment. The importance of having real time data in the palm of your hand has never been more vital to the success of your business. Windows down, radio up – here's to freedom.

Greg Fife, Workforce Management, Manufacturing, Americas
Product
Infor Workforce Management
Region
Let's Connect
Contact us and we'll have a Business Development Representative contact you within 24 business hours