Once a nurse, always a nurse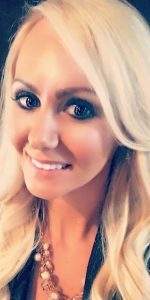 I made the transition from being a bedside nurse to healthcare IT after six years of working in a hospital. The headquarters for the EMR solution I used at my hospital was right across the street and I heard that they liked to hire nurses. Leaving the hospital environment was a big decision but was a bit easier when I knew I would gain an opportunity to travel and most likely be able to help even more patients and caregivers—and expand my career.
One of my fondest memories while in the hospital was working with a patient's husband. His wife was on palliative care and I had spent many days with them trying to keep her as comfortable as I could. I bonded with them, and the husband and I would watch TV and talk together when I had some down time. When his wife passed, I was the only one with him, and consoled him as we both cried. Before he left that night he pulled me aside and said he would always remember how I comforted him and made him laugh during this very painful time. I will always cherish those words and that sweet older gentleman's face.
Since I no longer work with patients, I frequently have people asking me if I am still a nurse. I chuckle at it and say yes I am and will always be no matter where I work. I proved that my nursing skills are still very intact about a year ago when I was on a flight to Florida. There was an older woman who had passed out while we were still in the air. The airplane was well stocked with a medical bag that included IVs, tubing, some medications and an automated external defibrillator (AED). I jumped into action and started an IV, hooked her up to fluids, assessed all her vitals and attached her to the AED. I was able to get her pulse rate back up and she slowly regained consciousness as we were about to land. Her family and the flight crew thanked me for what I had done. Then while I was waiting for my luggage at the baggage claim I had many strangers who had witnessed what I had done on the plane come up to me to tell me what a great job I had done. I say once a nurse, always a nurse and I will never forget how to save a life!
I came to Infor because one of my old managers came to work here. A position opened up that he thought I would be a good fit for so I applied and received an offer very quickly. I saw Infor as a wonderful opportunity to learn new skills and see a different side of healthcare. I have learned so much since I came here and continue to learn every day. There are times when I think that my brain is so full of new knowledge that I can't possibly absorb anymore, but somehow I do. I use my nursing knowledge and my healthcare experience every day in my role at Infor. Whenever I can, I tell my real life stories of working in a hospital and how Infor's solutions can make tasks and jobs so much easier for nurses, and how the decisions that the executives make will affect the largest population of their workforce. I feel so lucky to be a part of such a wonderful company that truly values my clinical background and the knowledge and experiences that I bring to the table to help our clients and our company.
So, happy Nurses Week to all of you out there—whether you're working on the hospital floor or in the board room!
Heather Hudnall, RN, BSN, Healthcare Solution Consultant
Let's Connect
Contact us and we'll have a Business Development Representative contact you within 24 business hours