Open Letter to the Cloud


Few things have had an impact on me in quite the same way as Cloud. She has been fascinating, boring, complex, simple, clear, and ambiguous. Cloud is many things at once and evokes emotional dichotomy like no other. When Cloud first approached me, she was a novelty. It was something new and exciting but little did I know the phenomenon she would become. For more than a decade, Cloud has redefined the way I think, the way I hire, the manner-in-which value is created, and now the pace at which innovation flows from business. Interconnectedness is a mandate, and Cloud fosters learning and friendship amongst her eco-system like no other treaty or accord in the history of the world.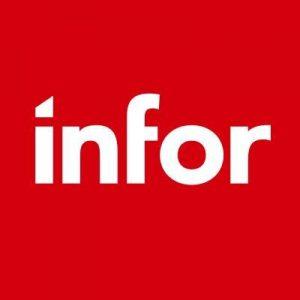 Cloud has a special place in her heart for the Workforce applications industry, and by default me. She has welcomed the uniqueness of legacy business practices, created a secure environment where data can rest peacefully, and anticipates the need and action of those individuals she encounters. To suggest that Cloud is omnipotent wouldn't be stretch. But, her impact on Workforce Management has evolved all too slowly. Cloud has carried the burden of networked data collection (clock hardware) as well as the barrier of customizations, and with it the notion that Cloud can only accommodate simple labor rules and practices. Integration demands, big data, and high frequency usage has done no favors either.

Patiently Reinventing


Cloud has been patient and kind. She's never envied or been boastful, and has never been too proud to change. Whereas Cloud 1.0 focused on the transformation of business models and software delivery, the 2.0 version of Cloud introduced connectivity to larger data sets and enterprise scalability. It was then, in her second iteration, that Cloud synchronized big data with Workforce Management. Cloud also overcame the complexities inherent to local devices, of which contradicted her clean and efficient delivery model. Clock servers, or the middleware needed to translate binary punch and biometric data to the Workforce applications, were modernized to alleviate network and infrastructure bottlenecks.


Equally important, Cloud 1.0 inhibited the stable exchange of data from Workforce Management to other business systems such as POS, MES, or HR. Cloud, in her early days, was exclusively focused on the delivery model for the Workforce applications. It was an isolated matter. Objections surfaced not about the features or functionality of the tool itself, rather how Cloud was leveraging third party data and ensuring a secure exchange both at rest and in transit. What represented a minor problem in these areas for small or mid-market companies that were more accustomed to service bureau performance, was intolerable for global enterprises. Cloud 2.0 was gloriously reinvented to address these issues.


Her greatest achievement was not in the victory over clocks or big data, however, it was the way that Cloud negotiated common ground across a broad and diverse eco-system of users. Cloud wants common and homogenous use of her applications. But, that has never been a reality of Workforce Management. No two companies are alike nor the interpretation of law, pay rules, work standards or their integration types and frequency to external systems. So, Cloud demanded that Workforce apps consume as many business requirements as feasible – not just the easy stuff – so that application customizations were no longer needed. Enterprise tier integrations and scalability benefitted greatly.

1 + 1 = Cloud 3.0


Now that Cloud has coaxed Workforce Management to better accommodate her most basic tendencies, the possibilities are endless. Cloud 3.0 is helping to pivot the discussion from clocks to digital, interfaces to networked intelligence, and customizations to design thinking and machine learning. She's beautifully fundamental but gloriously innovative. A Big Model, like Workforce Management applications, when coupled with an enterprise strategy for Big Data requires the Big Compute of Cloud 3.0. After all, having capable software and loads of data from many sources, does little good if the elasticity and computing horsepower isn't available to help (humans) make sense of it all. We love the Cloud you've become.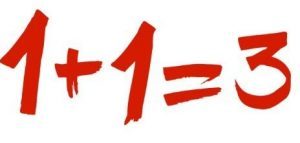 Cloud and Workforce, when joined together, are much more than their isolated parts. They're promoting a patient reinvention of how companies adapt to the shifting tides of labor cost, compliance matters, workforce efficiency, and employee engagement. What once took months and millions to change for a single company, can now be done in days for nothing and deployed across every company that could be possibly affected. Prescriptive data treatments, user consumption models, and artificial intelligence can also be more naturally adopted, not as features but as foundational elements to Cloud. She is wonderful in this way, her value proposition truly limitless. Nothing has, or will impact the future quite like Cloud.

Dr. Scott Morgan, Vice President, Workforce Management, @scottmorgansphr
Product
Infor Workforce Management
Region
Let's Connect
Contact us and we'll have a Business Development Representative contact you within 24 business hours