Pharma productivity requires a systemic check-up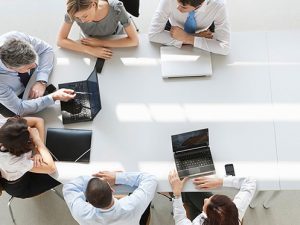 The pharmaceutical industry is anything but stable.
While an aging population and emerging technologies offer an optimistic outlook, downward pressure on pricing and new competition are creating new challenges.
To be successful, companies urgently need to optimize costs and efficiency across operations.
A recent article by McKinsey
points out the main strategies implemented by pharma executives over the past decade are simply no longer sufficient.
Initiatives like investing in R&D, reallocating resources to emerging markets, and improving cost of goods sold (COGS) may have worked before, but the scale of improvement that's now required demands a broader approach.
Some examples of solutions to fundamental business issues include:


Functional enhancement of specific areas such as procurement, clinical operations, supply chain, finance, or HR. Companies need to map out which activities should be kept in-house and which can be outsourced to a low-cost, shared services provider.

Business-unit enhancement is needed if a unit is clearly under-performing. Ambitious productivity should be introduced, and this will require support from the board or corporate center.

'Good-to-great' transformation should be a priority where the basics are in place. For example, a company may focus on improving its costs and revenues by using more sophisticated analytics or segmentation to identify the most important customers.

Event-triggered transformation is usually the result of external events, such as a merger or acquisition, or the intervention of activist investors. In this case, efforts should be centered around synergies that reduce costs and increase efficiencies across the whole business.

An extreme makeover may be required when a company commits to a new vision and a completely different way of operating. Productivity should be central to this and leaders will need to set targets that extend beyond what seems possible today.

Digital is at the heart of all activity
Of all the systemic issues that pharma companies may face, the need for digital evolution is the most critical.
Because digital involves every aspect of your business, it is the key to enhanced productivity across the board—from increasing speed and reducing costs, right through to improving agility and strengthening customer relationships.
This necessity for new technology is supported in
an article by PwC
, which points out that shareholder activists are now demanding that all chemical-based companies "finally shed old habits and adopt new productivity and digital strategies."
A focus on new technology can help you increase efficiency and maximize profits through:


Increased visibility. By integrating data across your organization and with partners, you can solve problems more intelligently, increase your inventory accuracy and maintain product quality.

Faster turnaround. By connecting with a network of suppliers that offer everything from clinical trials to full production, you can add enormous capability to output.

Accurate compliance. With every aspect of your operations connected, you'll be more confident in your products and achieve more accurate compliance.

Whether you are faced with an isolated issue or a fundamental restructuring, digital capability can play a central role in your productivity transformation.
After all, even if the rest of your company is in great shape, your team will always need the tools that can streamline efficiency and increase your competitiveness.
Read more
about achieving your productivity goals with the right digital solution.
Let's Connect
Contact us and we'll have a Business Development Representative contact you within 24 business hours