Physicians and a culture of care affordability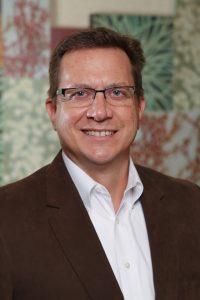 Traditionally, health providers have monitored and managed their own care costs. However, with healthcare spending growing faster than the GDP, and the advent of alternative payer models, we know this is not a sustainable model going forward.
I was reading an article in Hospitals and Health Networks last fall, and it laid out, from a physician's perspective, why and how care providers can become part of the solution to one of healthcare's biggest challenges: rising costs. This is all in the context of more value-based reimbursements, which are making the broader organization accountable for cost issues and overruns. As a crucial driver of that organization's success, each physician is being asked to play a leadership role in taking a more systemic look at controlling the cost of services they provide.
In a recently released white paper, New Costing Strategies and Tools Uncover the True Cost of Patient Care, I addressed the myths that physicians won't use costing information, or that taking a closer look at costs is some sort of Big Brother tactic to punish physicians for overspending.
But that means we need to look at cost analytics differently, remaining focused on care affordability. Information needs to be presented through the lens of optimum patient care. And since physicians are, by nature, analytical, it needs to be relevant, accurate, and actionable.
I like to use the example of giving a surgeon the information she needs to determine if a more expensive hip replacement kit, for example, is worth the extra cost if it results in shorten rehabilitation, which impacts staffing utilization, and thus reduces per patient nursing costs? The key to engaging physicians in this complex, but important, work, is giving them the specific information they need to ensure patient care outcomes are never compromised.
Infor TrueCost will provide cost data at the patient service level, such as procedures and lab tests. It includes cost of care modeling that breaks down actual and expected costs by resource type. TrueCost is being designed to accommodate the rapid advancements in healthcare technologies and treatment processes.
Zan Miller, Senior Product Director, Infor Healthcare










Let's Connect
Contact us and we'll have a Business Development Representative contact you within 24 business hours