Planning, reserving, and allocating parts in Infor EAM
January 23, 2019
By Claudia Pasquet
Have you ever started to cook dinner just to realize you're missing a few important ingredients for tonight's meal? Or have you ever started to work on a project to realize you don't have all the parts you need? Whether it's tonight's dinner or tomorrow's project, the proper management of parts (or ingredients) plays a key role in your success. Infor EAM offers three tools to make your materials management process run smoothly. The difference between planned, reserved, and allocated parts is a common question by both new and experienced users. Let's take a look at how these concepts apply both in the storeroom and in the kitchen.

Planned Parts
Planned parts are those parts that we may (or plan to) use on an upcoming job. Think of this as your recipe – these are the items you will need for the job. Whether planning parts directly to the project activity or using a materials list of pre-planned parts, your planner will be able to quickly view storeroom availability to determine whether he or she has the items needed and exactly how many may not be there. Think of this step as checking to make sure you have all the ingredients in the recipe. Checking your cupboard for ingredients doesn't update your shopping list; it's just a way to check what you need against what you have.

Reserved Parts
Reserved parts are those ingredients that you will use up when cooking your meal, so you need to go ahead and add them to the shopping list to replenish them. In EAM, reserved parts are deducted from the quantity on hand when determining whether inventory is below desired levels (depending on stock method) and should be considered in stock replenishment. Reserved parts can be considered a soft hold. Although reserved parts are taken into consideration for stock replenishment, reserving parts does not prevent other employees (or a hungry kid) from using your reserved parts (or eating your ingredients for dinner).
Allocated Parts
Just as reserved parts may be considered a soft hold, allocated parts are considered a hard hold on your parts. Allocating parts will hold them for the work order to which they are allocated, showing an adjusted quantity on hand in your storeroom. Consider these the toddler version of parts management (or the snack bin). "Don't touch it. That's mine!" View reserved and allocated parts on the Reservations tab of the store record.

All of this is just a fun example of parts management, put in the context of preparing dinner, where if you don't have all the ingredients to prepare your food, the meal might not be very tasty. But in the real world of parts management, where you are required to have parts on hand to complete your work orders, it can create frustration, and waste time and money. That's why understanding parts management within your EAM system becomes so critical to your success.
Learn more about parts management, with our course offerings and with Melissa Kruminas at Infor EAM TechEd: Register now for Technical Hands-on training for Infor EAM in Denver, June 18-20, 2019.

Melissa Kruminas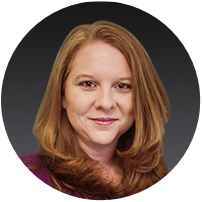 Senior Learning Consultant
Melissa is a Senior Learning Consultant with 12 years of CMMS and EAM experience in manufacturing and distribution environments. Prior to joining Infor, Melissa worked as the EAM Operations Manager for the global headquarters of Fruit of the Loom, Inc. responsible for the implementation, training, and development of Infor EAM for Fruit of the Loom, Spalding, Russell Athletic, and Vanity Fair brands facilities in North and Central America. Melissa specializes in process improvement and completed FOTL Six Sigma Black Belt certification. At Infor, Melissa serves as a Senior Learning Consultant concentrating on Infor EAM.

Filed Under
Education & Transformation Services
ERP
Events
Manufacturing
Industry
Automotive
Aerospace & Defense
Chemicals
Construction
Energy
Food & Beverage
High Tech & Electronics
Industrial Machinery & Equipment
Product
CloudSuite Distribution Enterprise
Infor EAM
Region
Worldwide
EMEA
North America
APAC
LATAM
Let's Connect
Contact us and we'll have a Business Development Representative contact you within 24 business hours