Power of 3: Stop the Confusion


My favorite number is three. When two isn't enough and four is too much, three is usually perfect. There were three little pigs, three blind mice, and Goldilocks might've fared better if there were fewer bears but alas there were three. How many Musketeers, Amigos, or Stooges were there? They were trios, of course. Nirvana, ZZ Top, and the Beastie Boys were all three-piece groups that shattered genres. There's also legitimate research to suggest that the number three triggers higher engagement. In a 2013 study by Georgetown University, "When Three Charms but Four Alarms", the theory is that the optimal number to create, plan, or justify a given position is to make three points. Two falls short and hedging bets to a fourth tends to raise skepticism about everything else that the audience is asked to consider.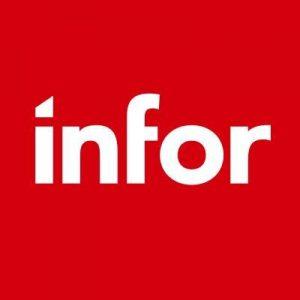 Per Gartner's recent publication, a "Market Guide for Workforce Management Applications", there are three unique types of vendors in this "fragmented and complex" software domain. This might be overly simplistic in terms of categorization but it resonates nonetheless – the marketplace for Workforce Management is confusing even for the most experienced buyer. With that, it's important to understand the differences in these business strategies, and further isolate high impact areas such as digital and analytics, to have a more informed dialogue. As a matter of convenience, maybe it's fate, there are three considerations for digital and analytics strategies, respectively, that separate the vendor landscape too. Data is everywhere but insight scarce – stop the confusion with the "power of 3".

Vendor Confusion


Let's start by defining Workforce Management as a specialized application area – different than ERP or HCM. It's a systematic approach to, 1) engaging the employee and, 2) enhancing the performance of their work. These terms often take a different form based on the industry in question, but this is where most vendors start. WFM is about people and the work that they do. There is not, however, a common business strategy to tackling the problem. Beyond scalability and other platform attributes that separate SMB or Mid-Market vendors from Enterprise, there are three go-to-market types we need to understand.

Workforce Management Vendors: these are the thought leaders and trailblazers. This group sets the standard for the other Industry and HCM Vendors to meet. These companies develop tech solutions with deep functional capabilities that meet the business needs of multiple industries and market tiers. If you have a big WFM problem, these are the vendors you contact first.

Industry Specific Vendors: here we have the vertical specialists. It's common for these vendors to lack solution and/or consulting depth for WFM specifically, because they also market other application areas e.g., Supply Chain Management or Point-of-Sale. But, these companies do offer invaluable insight about their respective vertical and the data and trends that impact them.

Human Capital Management Vendors: these are the generalists. This group markets multiple applications – upwards of a dozen – to all industries. They are broad but agnostic thinkers that stretch Dev and Marketing dollars as far as they can go. Be wary of shallow product capabilities but look to take advantage of vendor supported integration and lower overall cost of ownership.

Is it possible that a single vendor could have competencies in all three areas? Yes, it is. Infor's business strategy is specialization by industry. It's the pedigree of the company, it's product lines, and every acquisition and/or development initiative we undertake. Workforce Xi manifests this innovative approach with thought leadership and synergy across a variety of other Infor product lines including HCM, MES, POS, and EAM. But, the strategy behind Workforce Xi is also uniquely isolated – from other product disciplines – to ensure depth and breadth in its WFM capabilities. The world's largest and most complex companies have turned to Infor to solve big workforce challenges based on this "power of 3".

Digital Confusion


Whether transformative or tactic, Digital is about intelligently connecting people to ideas, and ideas to data. When properly done, the barriers of siloed knowledge and disengagement, perpetuated by legacy technologies, come crumbling down. Companies can reimagine their business models, leverage their Workforce differently, and compete in entirely new and innovative ways with Digital. The challenge that prohibits change in this area often starts with misunderstanding. Digital is more than automation or accessing data by mobile. Here's the "power-of-three" in the context of Workforce Management.

Cloud: much more than just a physical location to store data and apps. The advantages of a networked Cloud extend from lower cost(s) to enhanced security to 3P data integration. It's also about sustainability and continuous advancement from a product capabilities standpoint. Cloud is the cornerstone of Digital; a perquisite for modern Workforce Management.

Social: much more than a post or chat or a mention. Social in business is not about watercooler time-wasting. Social is communication. It's how the modern Workforce interacts in almost everything they do. This includes business and personal matters, as well as learning and enablement tasks. Social also encourages cross functional interaction and teamwork.

Mobile: much more than the device that data and apps are accessed from. Mobility defines productivity in today's workplace. It's the fabric of interconnectedness between employee and corporation. Show me a thoughtfully designed mobile UX, and I will show you an employee that believes in outcomes beyond their personal interest. Mobility engages and drives productivity.

Infor has taken a comprehensive approach to Digital transformation with Workforce Xi. It's a cloud based and social ready platform that's responsive from any phone or tablet device. Without these three tactics working together – Cloud as a platform, Social as a tool, and Mobility for access – there is no Digital. Workforce Xi acknowledges that the sum is greater than the parts, in that respect. Therefore, we've developed one platform to extract value from each of these areas. Don't be confused by incomplete offerings that present themselves as Digital when in fact they're simply disparate and isolated features.

Analytics Confusion


Ask three people about their definition of Analytics, and you'll get three different answers. Often this is related to marketing tactics but more frequently it's done with malice. Vendors that pass-off simple reporting as Analytics, or those that separate historical data insights from current operations, are misleading partners and buyers alike. A complete Analytics strategy is one in which past and present period data can be assessed together in a uniformed manner. Ideally, this also includes networked data from external sources to measure effectiveness and outcomes in real time. Below is a closer look.

Predictive: planning for work. There are a limited number of WFM vendors that provide enterprise planning and predictive Analytical tools in a coherent manner or within their core application. Whether the reference point is Workload, Labor Standards, Industry Forecasting or Schedule Optimization, companies can't properly meet demand without predictive Analytics.

Operational: insights during the work. Understanding data while that data can still have an impact is the ultimate Analytics goal. Here's the catch. If your Analytics strategy includes a separation of data elements between historical and operational, it's impossible to make informed decisions about costs, redeployments, or staffing in which to better meet inbound demand while it still matters.

Measurement: assessing the quality of work. A report measures the outcome of work, productivity, and compliance. Most native reporting tools do not, however, include the ability to collapse external data into common WFM or labor reports. For example, many retailers find it valuable to incorporate Sales and Top Performer data in their Schedule Compliance reports.

Analytics and its "power-of-three" has been a distinction for Workforce Xi since its inception. Within a single UX and data model, we achieve all three tactics – Predictive, Operational and Measurement. Together they form a complete Analytics strategy. Further, Workforce Xi is uniquely capable of extracting data from external sources in real time, and providing a much more holistic view on productivity, costs and consumer demand. Lost insight, when forced to collate historical data from non-production environments, is a significant area of risk in today's market. With Workforce Xi you retake control.


Consider the differentiation of Workforce Xi in these three areas and have a more informed dialogue about Workforce Management.

Dr. Scott Morgan, Vice President, Workforce Management, Americas, @scottmorgansphr
Product
Infor Workforce Management
Region
Let's Connect
Contact us and we'll have a Business Development Representative contact you within 24 business hours