Preventing public sector heartburn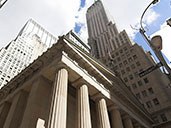 "Do more with less."
How many public sector professionals just got heartburn reading those words?
Agencies at every level of government are being asked to deliver more services and satisfy increasing citizen demands with fewer resources. Budgets are being cut and staff positions are dwindling or not being filled when someone retires.
As
Consulting
magazine
noted
: "Sagging revenue, a demographic crunch, intensifying infrastructure-improvement needs, surging cybersecurity risks, 21st Century citizen expectations and a technological reckoning confront public sector organizations at a time when most budgets seem likely to grow significantly leaner."
If your job is to oversee and maintain government assets, how are you supposed to not only meet expectations, but become even more efficient in this environment?
First step: hear what Infor and Advoco have to say.
"
EAM for the Public Sector: 5 Keys to Asset Management Excellence
" is the first in a series of webinars tailored specifically for public sector organizations that will be presented by Infor and Advoco.
Instead of making new capital investments in vehicles, facilities, and equipment, agencies are looking for ways to maximize the efficiency of what they already have. The webinar will highlight five areas where Enterprise Asset Management (EAM) software can help improve maintenance effectiveness, increase warranty recovery, and improve reliability and risk management.
During the webinar series, public sector experts from Infor and Advoco will share key insights, case studies, helpful management hints, and interactive solution demonstrations around topics like these:


Infrastructure and facilities

Mobility

Data and processes

Fleet management

GIS and OpenCAD

Give it a shot and
attend the webinar
. You just might get some ideas that help soothe the heartburn of trying to do more with less.
Product
CloudSuite Distribution Enterprise
CloudSuite Facilities Management
Infor EAM
Region
Let's Connect
Contact us and we'll have a Business Development Representative contact you within 24 business hours