Process Intelligence: Pursuing operational perfection, one step at a time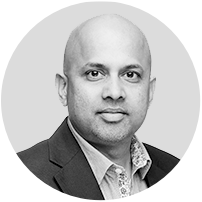 By Rama Vadakattu, VP, Solutions & Innovation, Infor
Companies today are striving to squeeze every ounce of productivity out of their operations in efforts to become more agile. Workflows and interdependent processes must be precisely choreographed to eliminate gaps and bottlenecks. But, as business complexity increases, analyzing the ebb and flow of tasks and tangible results becomes more challenging. This is where Process Intelligence solutions fill a critical need.
The driving issues
Infor Agility is the overarching tenet—important for customer success and important to Infor's strategy. Business agility rests on several foundational pillars, from cloud deployment to implementation accelerators. Process Intelligence is one of the pillars, one that helps capture in easy-to-read visuals the company's workflows, step by step.
Process Intelligence is a critical component of Infor's agility strategy. It gives us insight into what is actually happening within the organization, while providing an unemotional review of the processes in place—not just what is prescribed during implementation or by management, but what is actually happening.
When trying to perform benchmark and address inconsistencies between locations or teams, managers can look to performance mining to help trace workflows to pinpoint variables. The insights are valuable for helping spot weak points in the value chain where delays or redundancies can cause log-jams.
How it works
Infor Process Intelligence, powered by Signavio®, taps into a company's vast amounts of data to create a platform for organizational continuous process improvement. The solution provides a visual representation of steps in a process. It also logs the time between steps, duration of events, and relevant attributes to support the analysis of the business processes as they relate to Performance, Conformance, Compliance and Benchmark.
Reporting reveals if a decision or action required more time than anticipated, any errors causing reworks, and any incidents of noncompliance requiring manager intervention. The data points can be mapped over time, to indicate trends versus single anomalies. This trending can also indicate improvements as practices are changed.
"Having all process information available in one place is a considerable advantage. The modeled processes serve as a knowledge base, as well as a basis for promoting digitization and continuously improving internal processes," says Thomas Kuhn, COE process management manager for Hirslanden, a German healthcare customer and a Signavio customer.
Continuous improvement journey
Process Intelligence is not a one-time look at the "before" picture of an organization. The solution has benefits throughout the process improvement journey. It acts as way to measure progress and monitor if strategic plans put in place are providing the expected results. Organizations can use the benchmark functions to compare achievement at different locations. The analytics will help pinpoint the variables that make the biggest impact. We can also explore "what-if" scenarios and test "proof of concept" ideas. This gives us visibility into data-driven result—where once companies relied on anecdotes and suppositions.
Offering Process Intelligence to customers is part of Infor's strategic focus on agility. We have put numerous programs in place to help customers quickly and effectively pivot toward new market opportunities and digitalization of systems. Speed is an important element of success today. Quickly analyzing and improving processes—bottom to top—is the fundamental step in the journey.
Learn more about market agility and process intelligence here:
https://www.infor.com/blog/next-generation-consulting-services-providing-market-agility-and-rapid-deployment-of-cloud-solutions
Filed Under
Data and Analytics
Technology
Trends
Let's Connect
Contact us and we'll have a Business Development Representative contact you within 24 business hours