Product Expert Q & A: Infor Landmark Job Console
I recently chatted with Pamela Schultz, an Infor Lawson/Landmark Technology product expert and learning consultant, about the various utilities available for Landmark system administration. I discovered there are some powerful yet overlooked tools that are quite useful in managing Landmark applications such as Infor CloudSuite Global HR and CloudSuite Financials. Most notable of these is the Infor Landmark Job Console.

Q: Pam, you mentioned the Landmark Job Console, this seems to be a game-changing tool for administrators of the CloudSuite Global HR and/or CloudSuite Financials and Supply Management applications. Why is this tool so useful?
A: The Job Console enables you to easily manage application jobs (batch processes) in the Landmark environment. You can predefine the job parameters, set up a job schedule, identify the job in a job stream and then monitor its status. The great thing is that you only need to set up the job once to use it in different job streams. This saves time on the build and ensures more consistency when running the jobs.
Q: Besides the general setup, can the Job Console initiate a job that sends multiple notifications and distributions in the application?
A: Yes, for example, when you define a job schedule in a Landmark-based application you can create multiple notifications to be sent if the schedule fails. You can also make distribution groups to distribute the output of the report to actor groups who are accessing the application.
Q: Tell me about job streams and why they are effective.
A: A job stream allows you to group jobs together to streamline processing. For example, if you have multiple Perpetual Inventory locations and you want to schedule all the pick tickets to process at the same time. You can build individual jobs and then group them with a job stream.
Q: Is this the only method or tool in Landmark to schedule and manage these 'batch' jobs?
A: You can schedule a report or batch program by accessing it and then selecting the schedule button. You can also access Job Console through the role menu, or by going through My Jobs from the start or user menu and schedule the job from there. All the schedules are stored in the database, so you could use Infor Spreadsheet Designer to choose the schedule. The job also can be reached and managed via Async. The Async Framework provides background execution processing for a Landmark system. That means, when a user makes certain kinds of requests through a form, these are processed in the background by the Async Framework.
Q: Finally, I've been asked a number of times about un-scheduling 'in-process' jobs and cleaning up after them if they 'left a mess'. Do you have any advice for administrators?
A: Jobs can be maintained in Async and could be 'un-scheduled' or deleted from Async. You can also delete jobs from My Jobs if the job has no pending scheduling, is not currently in process, or is not in an incomplete or failed state.
For a deeper dive into the Landmark Job Console, find full documentation in the Landmark Administration Guide on docs.infor.com. Pam will be presenting this topic in a session titled Expert Insights: Schedule, distribute, and maintain jobs in CSF&SM at Inforum 2019.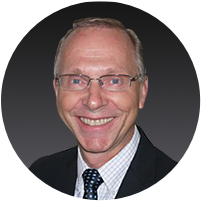 Tom Passe | Education Product Manager, Infor
Tom is a Lawson veteran. He currently serves as the Education Product Manager for Infor CloudSuite Financials & Supply Chain Management, Infor Lawson Security, and Landmark Technology.

Filed Under
Education & Transformation Services
Financials
HCM
Healthcare
Supply Chain
Industry
Banking and Financial Services
Education
Financials
Healthcare
Product
Lawson Financials
Lawson Supply Chain Management
Region
Worldwide
EMEA
North America
APAC
LATAM
Let's Connect
Contact us and we'll have a Business Development Representative contact you within 24 business hours