Public-private partnerships: A key to solving tech's talent shortage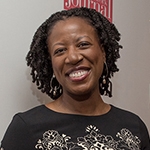 By Martine Cadet, VP Global Enablement and EAP founder
Technology companies, like other organizations, struggle with finding the right talent. Traditional recruiting models don't always meet needs, particularly when you are not a consumer brand.
The concept of a public-private partnership (PPP) is often attributed to significant public infrastructure projects, and this model has proven successful time and again. The long-term alliance of a public entity with a private or commercial organization defines a PPP, and it is also a promising model for solving the technology industry's talent shortage. Let's look at the current tech talent challenges in the US.
Although US post-secondary degrees awarded in STEM (science, technology, engineering, math) fields have increased substantially over the past decade, the
Smithsonian
Science Education Center estimates that within a few years, as many as 2.4 million U.S. STEM jobs could remain unfilled. This means the country must find a sustainable way to train and equip the talent pool
to meet required skills
for today and the future marketplace.
Efforts are already underway. For example,
Change the Equation
is a nonprofit dedicated to mobilizing the business community to improve the quality of STEM education in the US, and
US2020
has a goal to match 1 million STEM mentors with students at youth-serving nonprofits by the year 2020.
Compounding the fact that we are not graduating enough students to meet known needs, a
Career Advisory Board survey
found that only 11% of employers believe higher education is "very effective" in readying graduates to meet skills needed in their organizations. These two challenges create a perfect environment where public educational institutions and private-sector companies can come together to identify the needs and the training experiences required to close those gaps.
In Infor's case, we needed more entry-level employees trained in enterprise technology software applications even before they start their first day.
"I realized that if I wanted great talent to work at my company, I needed to invest in development at the post-secondary level," said Infor CEO Charles Phillips in a recent
Crain's New York article
. "This wasn't just about improving the education system; it was about broadening access to STEM-related training and careers."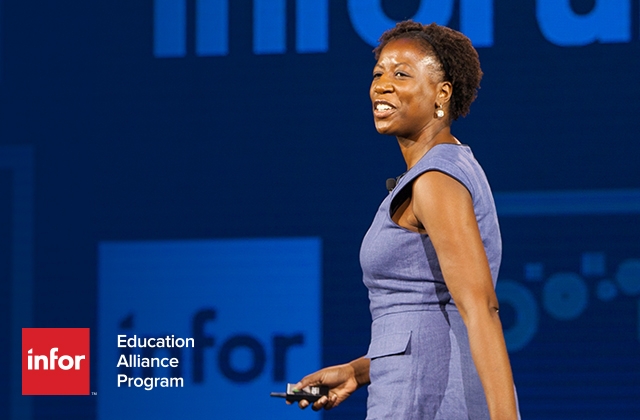 So we started the
Infor Education Alliance Program
(EAP), a PPP in essence. Infor believes a sustainable solution should start with collaboration between the private and public sector. PPPs can provide students with real-world immersive training in STEM-related fields that they otherwise would not have access to – setting them up for success in the professional world and opening doors to companies waiting to hire them.
Infor EAP came to life just a few years ago. It includes programming for
institutions and educational organizations
that enables them to integrate real-world business applications into curricula to enhance learning. We've expanded the program to support Infor partners and customers (aka
partners
in education
), with whom we team up to develop skilled talent and drive higher placement rates. And we support
professional associations
in developing in-demand skills training and driving thought leadership.
Joseph Tran, a first-generation Vietnamese American raised in Brooklyn, New York, who "graduated" from Infor's EAP and now works as a business software engineer at Infor, says the program gives students a valuable network to tap into when starting their careers that they typically would not have access to. "What has interested me about the program is how they extend their hands to college students like me and help prepare them for a life after college," Tran says. "EAP also comes with the perks of building connections and meeting peers who also have graduated from this program as well as the many great Infor employees."
"Exposure to Infor's software opens the door for students to learn about technology, project management, and find out what interests them. By creating a direct 'classroom to company' experience, Infor, and our stakeholders, gain a ready-to-work pool of talent," notes Anne Benedict, SVP, Human Resources.
Are you thinking of such a program?
Contact us
. We'd love to share ideas with you.
Let's Connect
Contact us and we'll have a Business Development Representative contact you within 24 business hours