Public sector: Forget a cloud-first strategy, build a cloud-smart strategy
Understanding the business case for IT investments
If you missed Infor's Government Forum last month, part of Inforum 2018, you may have missed the one event in Washington DC where all of the speakers and panelists agreed on a viewpoint. Technology experts from federal, state, and local governments all spoke highly of cloud technology—without a dissenting vote.
The audience of Infor customers and prospects were highly receptive, too. If a vote had been taken, it might have been a landslide: Cloud computing wins unanimous endorsement.
Unilateral agreement on government-in-the-cloud is new. Cloud deployment has been controversial, with diverse viewpoints evolving as technology, best practices, and case studies from early adopters become available. The public sector, accustomed to lightning-rod topics, has not let mixed sentiments or the occasional naysayer get in the way of practical decision-making, it seems. The panelists, from across regions and agencies, shared their success stories and enthusiastic testimonials for Infor CloudSuites and solutions.
Mason McDaniel, chief technology officer at the U.S. Bureau of Alcohol, Tobacco, Firearms, and Explosives, said ATF will be 100% cloud-based by early 2019. McDaniel has been leading the charge on modernization, including the move to the cloud. He noted, though, that saving money may not be the prime benefit.
"Cloud is about improving quality, and improving your ability to work off technical debt and keep up with future technical evolutions," he said.
McDaniel warned companies undertaking a cloud deployment not to let the promise of a high-speed go-live jeopardize their success. "It's better to succeed a month late than to make decisions that push for a schedule but leave an architecture that causes total failure of the effort," he said in a preview interview before the Government Forum.
David Shive, chief information officer for the U.S. General Services Administration, voiced his all-in support of cloud technology: "The question isn't what can we do with cloud. The question is: Do we double-down or triple-down on cloud?" Shive advised, "Get away from a project-minded strategy and focus on continuous improvement. Talk to stakeholders about how to consume data and facilitate organizational changes as well as deploying software."
As for state governments, Colin Keeler, director of financial systems at the South Dakota Bureau of Finance and Management, acknowledged that states took some time to gear up and invest in replacing legacy systems. South Dakota had been in a holding pattern on IT modernization since the Great Recession, he said, but added, "With the tremendous growth of the cloud, and vendors shifting from perpetual on-premise licensing models to SaaS and the cloud, it's time for governments to start investing in and replacing or updating many of these legacy systems."
South Dakota has more than 12,000 employees in a wide variety of roles from engineers to office workers, attorneys to truck drivers. To attract new talent—and the right talent for the job—the state relies on Infor Human Capital Management (HCM) solutions.
"Infor Talent Acquisition allows us to effectively attract talent through increased involvement of managers in the recruitment process. Infor Talent Management ensures they are aligned to the strategy, and adequately rewarded, which leads to increased retention rates," notes Keeler in an Infor case study.
Dave Koehler, chief of transit applications for New York Mass Transit Authority, manages over 1 trillion assets, and he, too, stressed that a successful cloud deployment goes far beyond seeing the initiative as a IT project.
Jose Lopez, Miami-Dade County IT director of GIS, asset management & content management, also shared examples of ways his Florida county has leveraged innovative IT solutions to maintain assets. Miami-Dade processes approximately 40,000 monthly work orders supporting more than 1 million assets across 12 departments. Innovation has made the job easier, Lopez said. For example, the Internet of Things (IoT) has allowed Miami-Dade to deploy smart manhole covers. Equipped with sensors, the manhole covers collect data about volume and flowrate of waste water below street level. The data is used to identify capacity issues and help manage risk from storm surges, as well as plan for long-term infrastructure demands.
Lopez's advice to other organizations managing utilities: "Departments must synchronize. Talk to the users, and look at business processes. Consider forming a steering committee of stakeholders. Get IT out of the planning, and get the users involved instead."
Learn more about public sector in the cloud.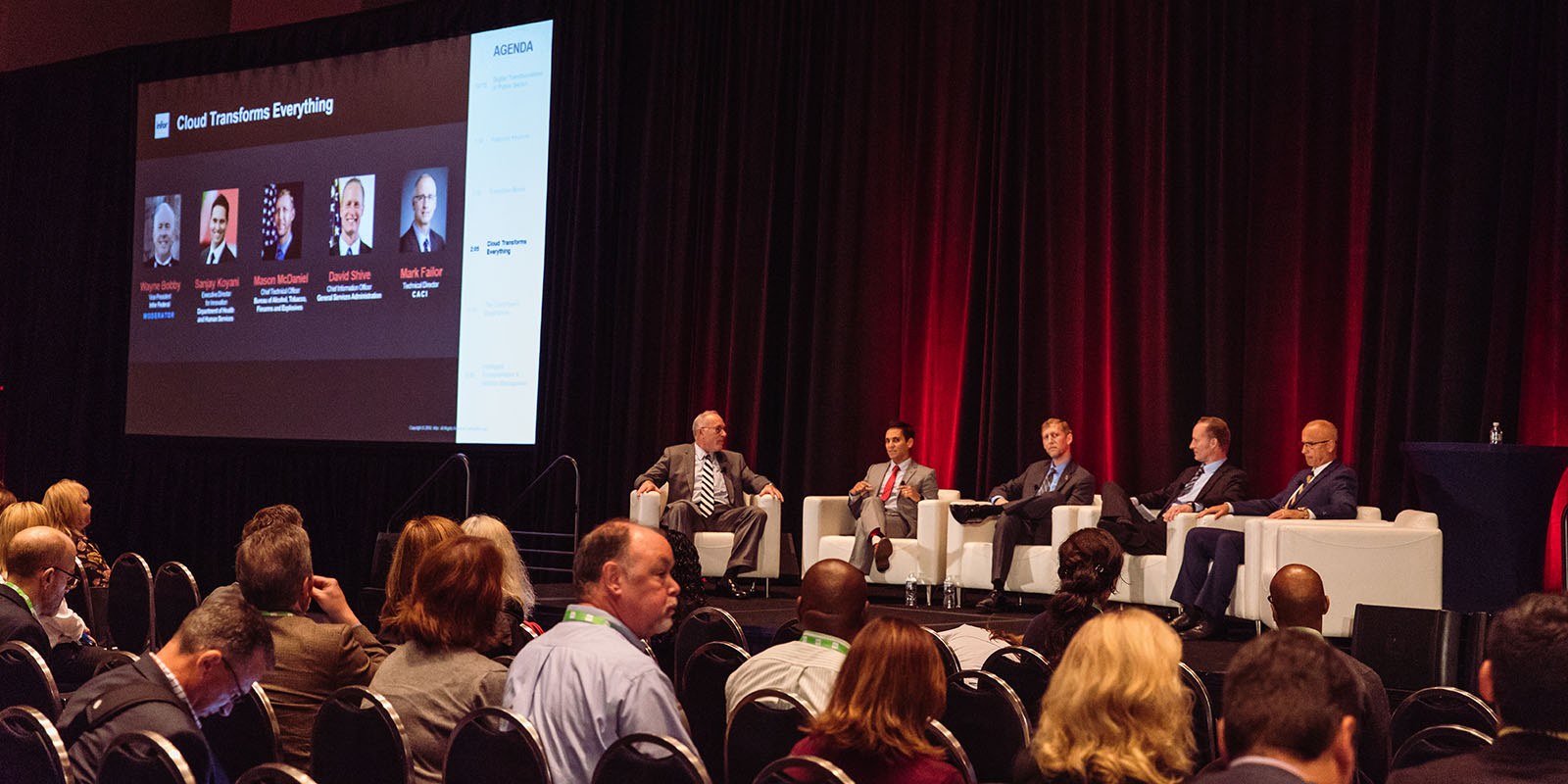 Filed Under
Cloud
ERP
Events
Inforum
Technology
Trends
Industry
Federal Government
Public Sector
State and Local Government
Product
CloudSuite Public Sector
Talent Management
Talent Science
Region
Let's Connect
Contact us and we'll have a Business Development Representative contact you within 24 business hours