Putting experience first to build amazing software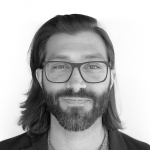 By Nunzio Esposito, VP, Hook&Loop
It's been a fast five years since Infor launched
Hook&Loop
as an in-house creative agency with the then radical vision to reinvent B2B software and infuse it with consumer-grade experiences—intuitive, easy to use, and beautifully designed.
While the task was—and still is—huge, the initial team was tiny: fewer than 10 members. Today the Hook&Loop team spans the globe from the US to the Philippines and is made up of more than 100 user experience (UX) designers, information architects, user researchers, engineers, analysts, product and project managers, along with content creators such as visual designers, writers, videographers, video editors, and animators.
As Hook&Loop grew, Infor spun off a sister organization—
H&L Digital
. Led by Marc Scibelli, Infor's chief creative officer, this 40-person team focuses on driving digital transformation organization-wide for Infor customers. While the mission of the two groups is not exactly the same, both teams share a passion for helping Infor customers succeed with innovative business applications that help organizations be more effective and competitive and users be more productive and efficient.
Both teams share a point of view: By working closely with customers, Infor is able to deliver meaningful, valuable, business transformation.
Collaborating with customers is a favorite part of my job. These interactions provide the insights and understanding to design, develop, and deploy solutions that deliver against business goals and meet—and often surpass—the users' expectations.
There have been so many great interactions with customers—from essential user testing to massive co-innovation initiatives. Most recently, I was in meetings with a favorite customer, DSW footware retail company. By teaming with DSW, we're tackling the big challenges that retailers face: the need to deliver an engaging unified, omni-channel experience for customers; empower employees with technology at their fingertips; and integrate all the data into the back office, production flows and supply chains. It's daunting, complex, even mind-bending at times. What makes the difficult process so rewarding is having a partner for innovation that is as invested and passionate about finding the right solutions as we are.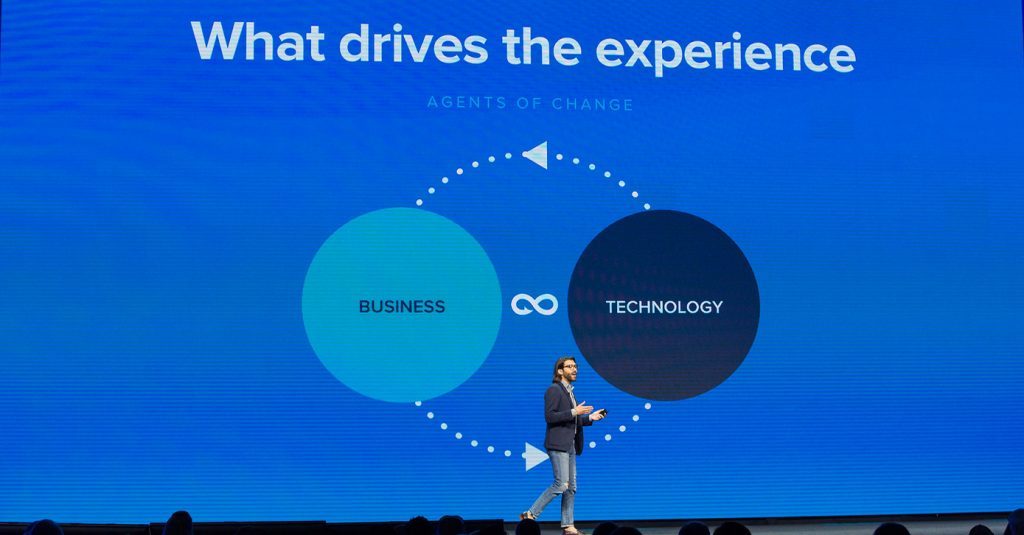 I love the way H&L has embraced design thinking—a methodology for identifying problems, building a hypothesis, and iterating/testing to uncover the right features/solutions. It enables us to be open to all the possible ways to solve a problem. In this context, everyone has the capacity to be a designer, and to discover and define new solutions.
In the same way that I expect the product managers we work with to think like designers, I challenge the designers (and the whole team) to think like product managers. With shared strategic thinking, we are able to find the very best solution that we can really deliver—collaboratively with a sense of shared accountability and shared success.
I know the impact that Hook&Loop has had at Infor over the past five years is more than improving the user experience in our products. We've added something to the culture of Infor by challenging the status quo, helping focus attention on user needs, and demonstrating the business value of providing experiences that make users want to use our software.
In 2012, it was a revolutionary idea for an enterprise software company to set up an in-house creative agency. It was even more revolutionary for Infor to declare design and beautiful user experiences as one of its strategic pillars. And like Infor, Hook&Loop and user experiences are evolving rapidly as user expectations, the market, and technology change.
Design, itself, is not enough to deliver the experiences that users want and that make them more efficient, productive, and satisfied. We recognize we need a more holistic approach. Hook&Loop is more than an organization; it's a mindset—a methodology for innovation. That methodology requires even closer collaboration with other teams at Infor and with customers.
To deliver the
next
next-generation experience requires connecting tech, data, intelligence—and design—and delivering experience to users in unprecedented ways. This is the preface for the next chapter of Hook&Loop. And I promise you won't have to wait another five years to see how it turns out.
Let's Connect
Contact us and we'll have a Business Development Representative contact you within 24 business hours