Q&A with Infor SVP of Client Services, Mark Weber
April 21, 2020
By Mark Weber
It's challenging work to serve as the leader of a world-wide healthcare Client Services organization, but for Infor's Mark Weber, it's all about supporting the amazing care that clinicians and caregivers provide to their patients. Having recently been recognized as one of the top 25 Healthcare IT Executives by IT Services Report, Mark shares why the customer is at the center of all that Infor does and his views on the healthcare industry.
Infor is the only ERP company on the IT Services Report list. That's quite an accomplishment. Why do you think that is?
I believe it is a validation of Infor's industry focused strategy, unique among ERP vendors. I am only one of several healthcare industry experts at Infor, which includes both current and former clinicians, as well as former healthcare executives like myself. Healthcare has a unique, highly complex, highly regulated, incredibly intimate services delivery model. For example, scheduling a nurse in healthcare is very different than scheduling a clerk in retail. I believe this award recognizes that for an organization to be a leader in healthcare, it requires a deep understanding of the industry and the ability to address those complexities in a profound way.
How are you driving a culture of innovation within your team?
There are three key approaches. First, we stay very close to our clients to understand their needs. For example, I host an Innovation Council of C-suite level executives from a broad spectrum of our clients, which meets in person twice a year and monthly by phone. Second, our deep experience in other industries allows us to bring innovations in those industries into healthcare. To support the needs of cost accounting in healthcare we adapted and built out cutting edge cost accounting algorithms from our process manufacturing team. Finally, we maintain a flat, highly collaborative healthcare leadership team. We have a phrase "best idea wins". So, it's not about title or who shouts the loudest, it is always about what is best for our clients.
What does client success mean to you?
Client success should be measured in the client's terms, not yours. We are successful when our clients are successful. For healthcare providers, success means providing high quality, affordable care to their community 24 hours a day, every day. Infor's role in our client's success is to provide innovations that drive increasingly efficient business operations to allow our clients to provide care not only at lower cost, but also allows clinicians to spend more time focused on their patients. The current pandemic highlights the vital need to effectively manage critical supplies, resource critical caregivers, and flex financially.
Where do you see the future of healthcare going in terms of challenges and advancements?
The biggest challenge healthcare faces worldwide is the high cost resulting from the facts that people are living longer with more illness, and we have ever more sophisticated treatments available. That cost has simply become unaffordable. So, the biggest advancements are going to come from innovations in payment models, clinical care models, and yes, operational efficiencies that support higher volume, higher quality care, at lower costs. While over the past 20 years enormous resources have been put into electronic health records, the current crisis exposes how much further we still must go to deliver care efficiently and affordably. Other industries have significantly improved cost, quality, and volume over time. Healthcare must do the same.
What advice would you give to your 25-year-old self?
Well, in addition to some key stock tips, I would also tell him that what the Roman general Scipio once said will prove true: "I am convinced that life is 10% what happens to me and 96% how I react to it."

Why are you so passionate about what you do?
I had the privilege of working at a large academic medical center. Their gracious physician leaders gave me the opportunity to round throughout the hospital, so I was able to see firsthand the amazing care their caregivers provided every day. I also witnessed the profound effect that such care had on not only the patients, but their families and loved ones as well. Since I am not a clinician, anything I am able to do to help those wonderful caregivers fulfill their missions drives me to do my best for them however I can.

What does winning this award mean to you?

It is an honor to be named as one of the Top 25 Healthcare IT Executives of 2020. I take pride in listening closely to my customers and finding ways to help them work better, faster, and smarter to navigate this ever-evolving healthcare landscape. Now, more than ever, healthcare organizations need to balance providing the highest levels of patient outcomes while facilitating business sustainability, and at Infor, we are constantly pushing to create innovative solutions to support healthcare business operations now and in the future.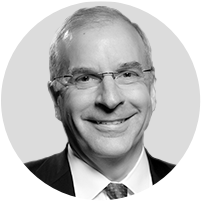 Mark Weber, SVP Client Services, Infor Healthcare
Product
CloudSuite Healthcare
Cloverleaf Integration Suite for clinical interoperability
Location Based Intelligence
Region
Let's Connect
Contact us and we'll have a Business Development Representative contact you within 24 business hours