Rapid reviews and recognition are all the RAVE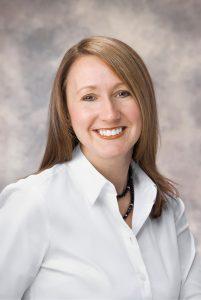 Infor HRx blog—a prescription for healthcare people-related challenges
As an HR practitioner, I was always concerned about the effectiveness of the annual review. Do any of these sound familiar to you?


The HR practitioner: "What can I do to get our managers to complete reviews on time?"

The manager: "I give all of my employees a meets standards rating or higher because I want them to get a raise."

The employee: "Why did my manager wait an entire year to tell me how bad I was doing. I was shocked."

The CEO:"Does the annual performance review really shape performance?"

Painful process
Do your managers or employees like the process? My experience is that most do not. It is a once a year laborious and even painful undertaking for the manager and the employee. Many managers often just use the same verbiage from the year before and make some alterations. With one of my former employers, we held the managers'' increases until they completed their employees' review. That certainly boosted compliance, and reviews became more timely, but did that have any impact on performance? I think not.
These questions are valid and they are the very reason the annual performance review has no impact on performance. Maybe we should forget about the annual performance review and provide ongoing personalized feedback to impact employees' performance.
Continuous feedback
According to a recent
Forbes article
, 65% of employees want more feedback, but how often? I conducted an engagement survey at a company I previously worked for and asked a specific question about how often employees wanted feedback. The response was literally all over the board. Some said never, some once a year, some weekly and somewhere in between. It would be interesting if I sent that survey again and asked the age of respondents to determine which generation they fit into. According to
Gallup
, only 19% of millennials say they receive routine feedback and a small percentage (17%) say that the feedback was meaningful. Millennials have grown up in a very connected world and are used to continuous feedback.
I would argue that not just millennials want consistency. I am not a millennial and ask for feedback almost weekly from the different people I interact with. Everyone is different, so why not ask your employees how often they want feedback and then comply with their wishes?
Old-fashioned conversation
The next challenge is how to give the feedback. My belief is that an old-fashioned conversation is always a great way to start. Managers often say "I am too busy to sit down and provide feedback." To truly shape performance, your employees need to hear feedback from their managers, their peers, and even customers outside of the company. I would suggest you offer alternate ways to provide feedback besides just an old-fashioned conversation.
Quick recognition
What performance feedback tools does your company use? One feedback mechanism Infor technology provides is RAVE, which is a rapid way to provide quick recognition and feedback to someone. RAVE is part of our
Global HR
offering, and you can simply pick up your phone and recognize someone in just minutes. That employee will get instant feedback from their supervisor or a peer. Another option is to provide mini quick reviews utilizing your performance management tool. All you need is just a few minutes to provide tangible feedback to your employee to help them develop. Forget about numbers and rankings—just tell the person how he or she is doing—as often as that person wants to hear it.
Many of our healthcare clients at Infor have decided to move away from the annual performance review, but in most cases, they have not officially implemented anything else. They know other big companies have done it, but they are not sure how to do it themselves.
Take the leap
You will need to figure out what works best for your organization and take the leap. Implement performance and recognition tools to make the process easy, personal and transparent. Listen to your employees and implement what will work best for them and your culture. Keep trying until you find what works. To define what works keep asking your employees for feedback and monitor the success of your organization's goals. If your employees' performance continues to improve then your organization's performance should as well.
-Erica Doherty, Healthcare Human Capital Management Strategist
Let's Connect
Contact us and we'll have a Business Development Representative contact you within 24 business hours