Re-writing priorities to incorporate modern supply chain evolution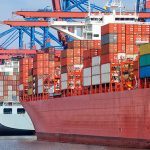 When analyst reports and trade articles encourage you to begin the digital transformation of your supply chain, do you shove the ideas away in your mental "Maybe next year…" file of low priority tactics? "We have plenty of time. It won't hurt to wait a year," you may be thinking.
If so, you've got it all wrong.
Perhaps five or six years ago, adopting a digital supply chain was optional—for those who wanted to be on the forefront of defining strategies and groundbreaking best practices. Far-sighted, fast-moving manufacturers energetically upgraded supply chain processes and network connectivity across their partner and supplier ecosystems. Those companies are already reaping benefits. They are also setting the bar higher for other manufacturers, increasing the pressure to modernize, if you want to compete.
The pressure is heating up. Manufacturers have been notoriously slow about modernizing their supply chain tactics. They tend to place supply chain issues after their innovation focus, well behind new product R&D, ecommerce, and shop floor operational strategies.
But the digital world is transforming at a phenomenal rate. There is no slow lane for those who are unsure or want to test the waters with trial projects. Digital Darwinism is the name of the game and "Winner takes all" is the one and only rule.
So, traditional assumptions about market dynamics, competitive positioning and consumer behavior need to go. It's time for a new foundation, new mindset and new standards for product planning lifecycles, market forecasting, supplier relationships, and visibility throughout the value chain. The supply chain is part of your go-to-market success or failure.
You can't opt out nor control the rate at which digital transformation is affecting your industry and business. The market disruption enabled by the digital economy has built increasing momentum and appears to have hit the accelerator hard this year. Brick-and-mortar businesses that kept a wait-and-see attitude about the need for transformation are retrenching in the face of systemic sales decline. Personalized products, configuration tools, online customer portals and e-commerce are changing how manufacturers engage with customers. Historical expectations about supply chain responsiveness and fulfillment speed are being upended, too. Final mile delivery to the end customer is re-writing logistics definitions.
The digital evolution is here and there is no stopping it, or even slowing it down. The priority for supply chain executives is not IF, or WHEN, but HOW their organizations can face rapid, ongoing and mostly unpredictable change with increased speed and resilience.
Don't get lost in logistical details. Start by planning your business model then devise strategies to make it happen. Then, look at software and the organizational structure. To respond to turbulent market dynamics and surging competitive pressures, you need to determine how the supply chain will fit into differentiation, customer centricity, and value-add services to customers. Get those right, and the execution will follow. Include in your tactics, ways to continually evaluate and respond to change.
This isn't a "one and done" challenge. Managing the supply chain needs to be a continual process which anticipates changes and proactively adjusts. Focus on developing capabilities within your supply chain organization that enable frequent internal changes and ecosystem re-balancing. Markets, economic climates and competitive threats are increasingly unpredictable and cycle more rapidly than ever before. Mitigate the risks of change by improving the ability of your supply chain systems and service networks to adapt to it, continually.
Your supplier relationships will evolve, too, although not as quickly as market demands. The financial terms, product flow commitments, and contract and investment strategies must be allowed to be adjusted as needed. Interaction with suppliers can be accelerated and made more transparent with digital enablement for global commerce, especially when collaboration and transactional execution can be shifted to a network platform. Agility is always one of the underlying priorities.
Speed is still the top concern. You can't put off your digital evolution any longer. Examine your priorities if you want to remain relevant and competitive. Change the label on the supply modernization project from "We'll get around to that someday" to one that reads, "URGENT. PRIORITY ONE."
Let's Connect
Contact us and we'll have a Business Development Representative contact you within 24 business hours