Lawson v9/v10 Upgrade and Data Migration training now available
Infor Education is pleased to announce a new upgrade workshop for Lawson v9 and v10 customers. The Lawson Upgrade and Data Migration training workshop offers a comprehensive insight into the upgrade and data migration from Lawson v9 and v10 to v11 CloudSuite Financials and from Lawson HRM to CloudSuite HCM Global HR.
What's New
The training covers differences from previous Lawson upgrades including:
New upgrade tools and utilities
Upgrade options and design considerations
Pre-migration data preparation activities, and
Upgrade services and methodologies
What to Expect
The workshop training begins with Lawson upgrade and migration fundamentals, upgrade options, new features and functions included with v11, and tips on how to use these features
The workshop then delves into new concepts of CloudSuite Financials, such as Finance Enterprise Group (FEG) design when moving from Lawson Financials, and HR organization considerations during the move from Lawson HRM to Global HR
Training then dives deeper into how you can prepare for the upgrade, including S3 data preparation, S3 comparison reports and export programs, mapping considerations and subsequent transformation and upload of data into CloudSuite Financials, Supply Management, and Global HR data sets
The workshop concludes with everything you need to know about the validation of the new application data sets and preparation to go-live with testing and training
Visit the Infor Campus page to stay up to date with our Infor Lawson training offerings and let us know if you are interested in attending the next available workshop. The dates and locations of upcoming workshops are yet to be determined but will be based on demand from Lawson customers; if you're interested, please send an email to educationproductmanagers@infor.com. An Infor Lawson Upgrade training workshop is planned for Inforum 2019 in September.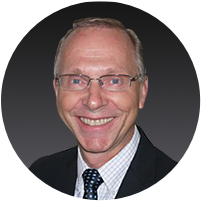 Tom Passe | Education Product Manager, Infor
Tom is a Lawson veteran. He currently serves as the Education Product Manager for Infor CloudSuite Financials & Supply Chain Management, Infor Lawson Security, and Landmark Technology.
Filed Under
Cloud
Education & Transformation Services
Healthcare
Industry
Banking and Financial Services
Healthcare
Product
Lawson Financials
Lawson Supply Chain Management
Region
Let's Connect
Contact us and we'll have a Business Development Representative contact you within 24 business hours