Recognizing International Women's Day, a view from the COO chair
by Pam Murphy, COO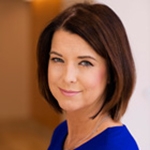 March 8 is International Women's Day. It's an optimal time to recognize the outstanding achievements of women worldwide — politically, economically, socially, and community-wide, as well as within family circles. This is also an ideal time to recommit — personally and professionally — to continuing the journey toward full inclusion and diversity.
The global role of women is a topic that tugs at me from three sides: as a woman working in the tech industry, a woman with immigrant roots, and as the COO of a company that relies on the talent of many remarkable women. Fortunately, I had a supportive family who encouraged me to achieve my goals, never set limitations on what I can or cannot do, and helped create opportunities to excel — even in an industry traditionally dominated by men. Not all women have such opportunities. This is why I am deeply invested in this topic and aspire to accelerate gender parity. We've made progress, but there is much yet to be done.
The current report card
International Women's Day (IWD) has been recognized for over a century, with the first​ gathering in 1911 supported by over a million people. Today, the event is observed worldwide, with celebrations, educational happenings, and calls for change. This year's theme is Balance for Better: Better the balance, better the world.
As many statistics indicate, we have more work to do to balance the scales for women:
Worldwide women hold 24% of seats of parliament and lead 13 of 195 countries.
Globally, women are paid 23% less than men.
Over 15 million girls worldwide will never set foot in a school.
Why inclusion & diversity matters to everyone
Studies about the impact of inclusion and diversity show that the benefits of an inclusive workplace and a diverse workforce are undeniable. The research reveals:
Profitability. Companies with the top quartile for gender or racial and ethnic diversity are more likely to have financial returns above their national industry medians, says a McKinsey study. The most recent data shows that diverse companies are 35% more likely to outperform counterparts that are in the lower quartile for diversity.
Recruiting. Gender diversity helps recruiting efforts, says Harvard Business Review. Studies show that people (not just women) prefer to work in environments with a gender diverse staff, and they research a company's hiring practices before accepting a job offer.
Innovation. Several studies have shown a correlation between diversity and innovation. More diverse teams are more creative problem-solvers. When people from different contexts work together, their unique perspectives often lead to greater creativity.
Company culture. Research shows that leaders with diverse backgrounds and experiences are more likely to create an environment where new ideas are encouraged and welcomed. This "speak up" culture opens opportunities for the workforce, and helps bright ideas gain the attention they deserve, no matter from whom they originate.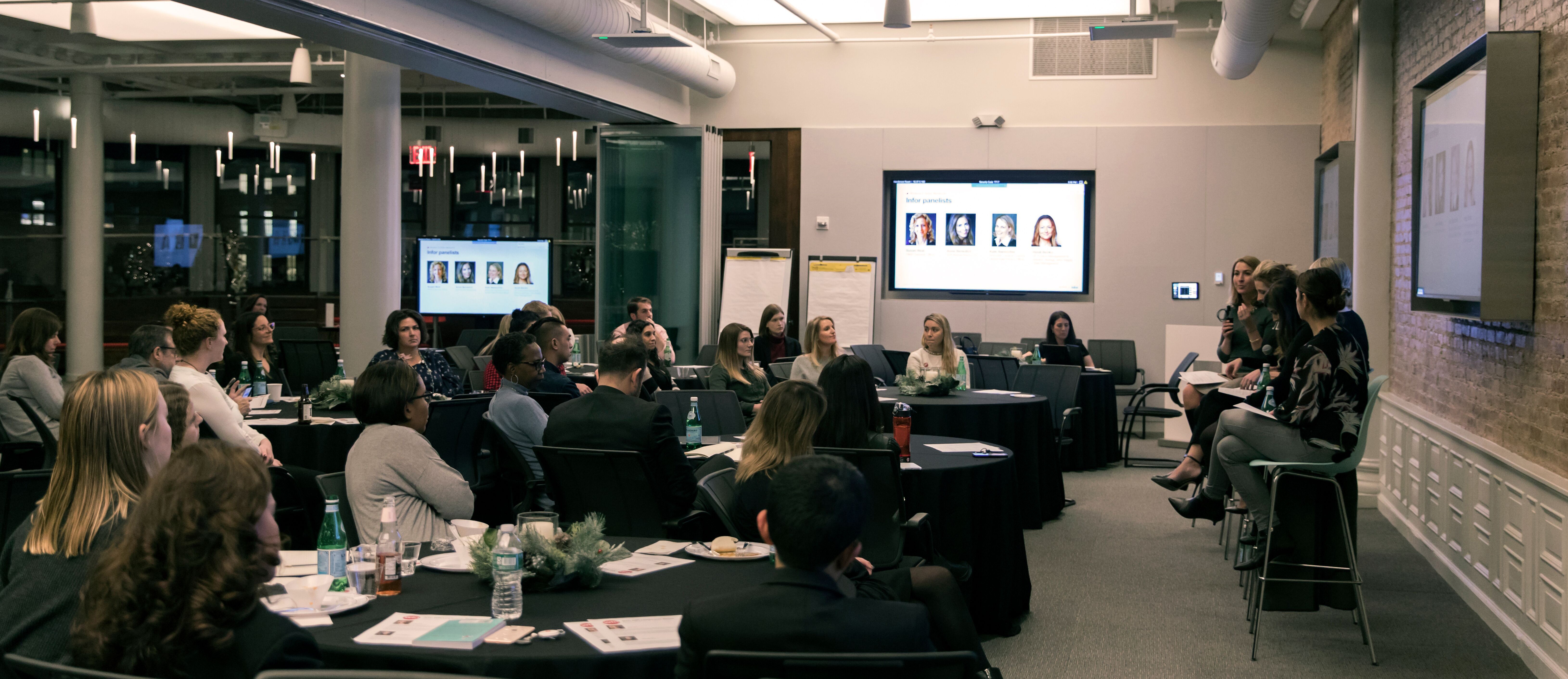 Infor accomplishments to date

Like many organizations, Infor has been on a journey toward better gender balance, and we have made strides:
Representation on our Executive Team. In addition to myself as chief operating officer, five other women are on the Infor Executive Team: Chief Customer Officer Susan Beal, SVP of HR Anne Benedict, Chief Marketing Officer Ashley Hart, SVP of Cloud Services Mayumi Hiramatsu, General Manager of Asia Pacific Helen Masters.
WIN Program. Our Women's Infor Network (WIN) was launched in 2014 to prepare and support women for leadership at Infor. We have over 60 groups around the world, which meet regularly to discuss professional development topics. These meetings are open to men, too.
Hiring. Over 30% of our global workforce in our Development and SaaS organizations are women, and 50%+ of our global workforce in Finance, Legal, Marketing, Education, and HR are women. In total, Infor's overall global workforce is nearly one-third women. Of our executives at the VP level and above, 20% are women. More work to do, but we are in a better place now than we were a year ago.

Inclusion & diversity efforts. We recently hired Diana Cruz Solash in the newly created role VP of Inclusion & Diversity (I&D) with a mandate to enable Infor to become a leading company for I&D, not just in the tech sector, but broadly in the market. Diana is launching a holistic strategy to create an inclusive culture that attracts, values, and leverages all differences. We will share more about our I&D efforts as they progress.
Parting thoughts
International Women's Day is just one day. We must continue our focus and commitment year-round and worldwide – with involvement from all people. I encourage each of us to think about what part we can play, and to take action, whether it is mentoring someone with a different background or expanding our meetings to make them more inclusive. I applaud the many remarkable women and men who are customers, partners, colleagues, and friends who have taken risks and made bold moves to overcome and remove barriers.
Let's balance for better.
Let's Connect
Contact us and we'll have a Business Development Representative contact you within 24 business hours