Reliability-centered maintenance keeps fleets on the road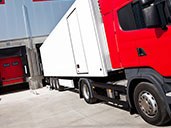 The concept of the personalized supply chain may have originated in retail, but it's paying big dividends for the truckers who keep goods on the shelves,
writes Infor Technical Product Evangelist Kevin Price
in
American Trucker
magazine.
Using reliability-centered maintenance (RCM) to take care of their most critical assets, truck and fleet operators can make sure their rigs run as efficiently as possible, while understanding when and where it's most useful to bring new assets into service.
"RCM requires in-depth knowledge of the asset hierarchy—the criticality and risk associated with each machine, vehicle, facility, and piece of equipment," Price explains. "Every other part of a successful asset management strategy will flow from this knowledge."
Price lays out the day-to-day questions that keep vehicles and drivers on the road for the long haul—from the availability of spares and parts, to vendors' response time and reliability, to the training and certification of people who might be performing unscheduled repairs in the field.
These and other key questions point to the need for enterprise asset management (EAM) software that gives fleet managers the tools and visibility to oversee preventive maintenance on the full range of critical assets—from tires and brake pads, to fluids, bulbs, and other specialized components.
"This type of software supports a personalized supply chain by helping determine the condition of an asset, when it was last serviced, and whether any environmental conditions have changed that would affect its performance," says Price. "Such systems also track every asset, large and small, as well as associated materials, suppliers, substitute parts, location of parts, and the location and details of external repair and maintenance shops."
Read the whole story
on RCM and EAM in
American Trucker
.
Product
CloudSuite Distribution Enterprise
CloudSuite Facilities Management
Infor EAM
Region
Let's Connect
Contact us and we'll have a Business Development Representative contact you within 24 business hours