Rush University Medical Center modernizes asset management for improved patient care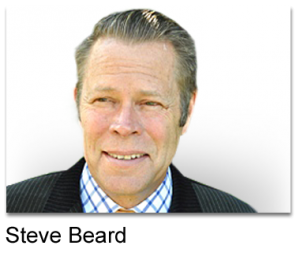 Can optimizing your asset management system and processes help your organization improve patient care? This is a topic we explored in a recent
webinar
featuring our customer Rush University Medical Center and partner, Grant Thornton. I wanted to highlight some of the important points from the webinar that speak to the challenge of asset management, the potential solutions and benefits, and how Rush UMC modernized their approach.
For hospitals, providing the best patient care is the number one goal. However, healthcare organizations also need to operate efficiently to maximize and drive revenue growth. There are significant opportunities to optimize asset management policies and automate procedures, which ultimately creates an environment that promotes patient care, improves user experience, and higher revenue attainment. Having an enterprise asset management system in place is a good way to start this process and achieve Grant Thornton's mantra: Right asset, right place, right time. Here are some of the major challenges that Grant Thornton has come across with healthcare customers regarding asset management:


Time spent searching for devices: average search time is 21 minutes (this takes time away time from patient care), or clinical staff hoards or stashes assets.

Growing asset portfolio: There has been a 95% increase in the use of mobile devices per room, which means hospitals spend time and pay more money to manage these devices.

Tracking and improving asset utilization: More than half of the devices in the hospital aren't being used or are not being used properly.

Asset management can offer solutions such as setting up governing policies and processes, maintaining an accurate asset inventory, analyzing distribution and revenue-generation patterns, offering a real-time location system, and helping define an asset replacement strategy.
Rush UMC
is an academic health system in Chicago made up of multiple hospitals and outpatient care facilities. Mike Craig, the Director of Medical Center Engineering, has been with Rush for 16 years and manages over 13,000 assets, and is responsible for facility management, alarm systems, and engineering and mechanical systems. Their biomedical devices, which makes up about 30,000 assets, have not been added to the Infor EAM system but are going to be included as part of future initiatives.
One of the biggest business challenges that prompted Rush UMC to look for an asset management system was the cost of upgrading their current CMMS system. Rush set out to find a less-costly and more extensive solution for managing assets across a multi-site campus. Their most important criterion was mobility so that technicians could access work orders on mobile devices on the go (with or without Wi-Fi). Other criteria were checklists (ability to see what needed to be completed to close out a work order), robust reporting (for TJC audits) and price. After selecting Infor EAM, they modernized their asset management system and saw these improvements:


Improved safety: They analyzed and identified the hazards and refined the safety standards and procedures to integrate safety and environmental practices within daily operations. Enterprise Asset Management systems can help with safety standards by having lockout tag-out, permitting, risk assessment, incident reporting, and material safety data sheets.

Reduced financial risk: Rush analyzed the financial risk and prioritized future capital funding requirements in support of organizational objectives by balancing life cycle costs with asset performance.

Streamlined work processes: They moved from "fix after failure" to "improve and sustain" assets before failure. Ultimately, more efficient processes improve the patient experience.

Is your organization looking to modernize your asset management system? You can view the full webinar
here
. For more information on this topic, visit our
website
, and
read the white paper, "No more squeaky wheels: Using enterprise asset management to boost patient satisfaction."
- Steve Beard, Sr. Director of Program Services
Let's Connect
Contact us and we'll have a Business Development Representative contact you within 24 business hours