Save the date: Infor TechEd for EAM returns in 2019
November 7, 2018
By Claudia Pasquet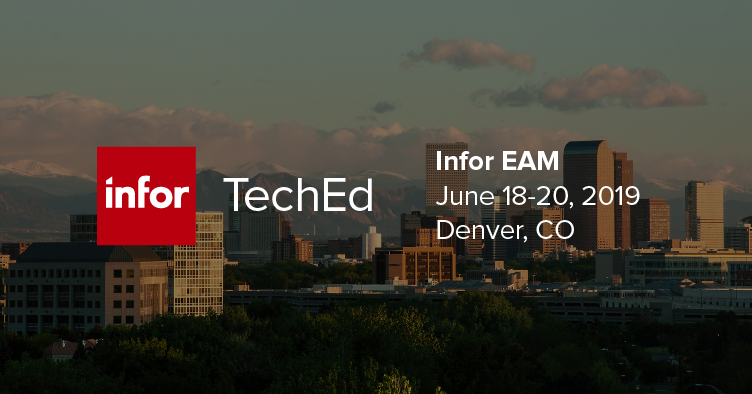 Save the date for Infor TechEd for EAM, June 18-20, 2019.
After a successful debut in 2018, Infor Education is thrilled to announce the second edition of this popular training event for Infor EAM
Denver will once again serve as the stage for this unique training event, where customers, partners, Infor EAM product experts, and the Infor Education team, will convene for a single purpose—to enjoy the very best product training, delivered by top product experts in a small conference setting completely dedicated to Infor EAM.
Infor TechEd for Infor EAM will be held June 18 to 20, 2019 at the Curtis Doubletree in downtown Denver. The three-day training is an exceptional opportunity to gather with like-minded colleagues, hear the latest strategy updates and product announcements, experience hands-on training, and interact with a broad range of product experts.
Infor TechEd will also offer product roadmaps and panel discussions, networking with Infor product managers and fellow customers, and time to practice what you've learned in the open lab.

Here is a small sample of the sessions that will be offered:
Customer and product expert panel sessions led by Kevin Price and Navin Kulkarni
Q&A sessions for technical and functional topics with experts like Richard Moore, Christopher Dupre, Richard Mazzarell, Leroy Carpenter and Vann Shortt.
In-depth details on Infor EAM's extensibility framework
Using the power of Infor EAM to improve your business processes
Using Infor EAM's Ming.le notifications, tasks and alerts
Infor EAM Mobile framework including mobile, flex, notifications, apps and more
What's new with the latest Generally available release of Infor EAM
Event details:
Date: June 18-20, 2019
Location: Curtis, a DoubleTree Hilton, Denver
Early bird rate by March 22: $1,649
Regular rate:$1,849
Stay tuned - Registrations will open soon!
To get an impression of the event, take a look at some pictures from last year's Infor TechEd.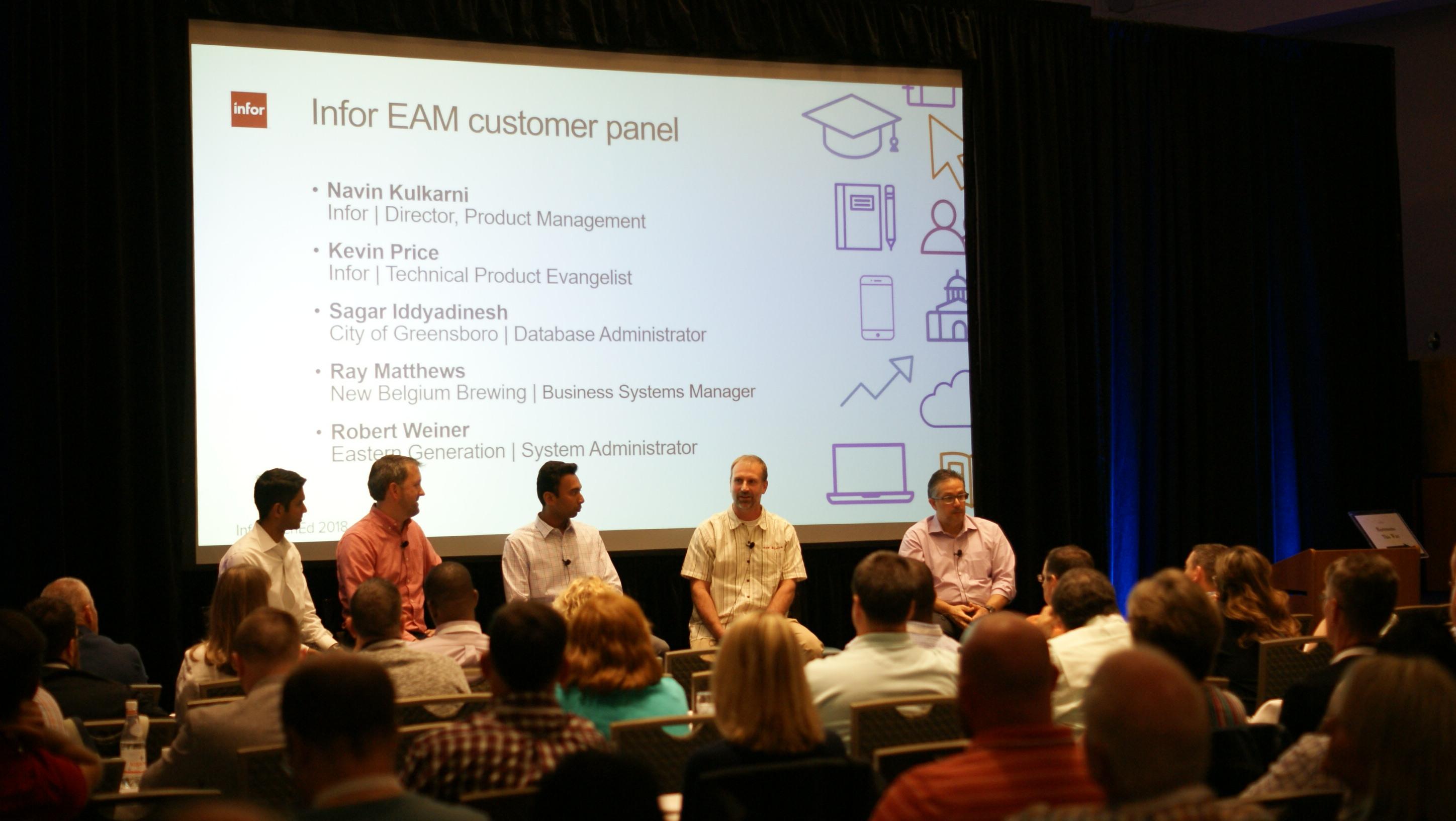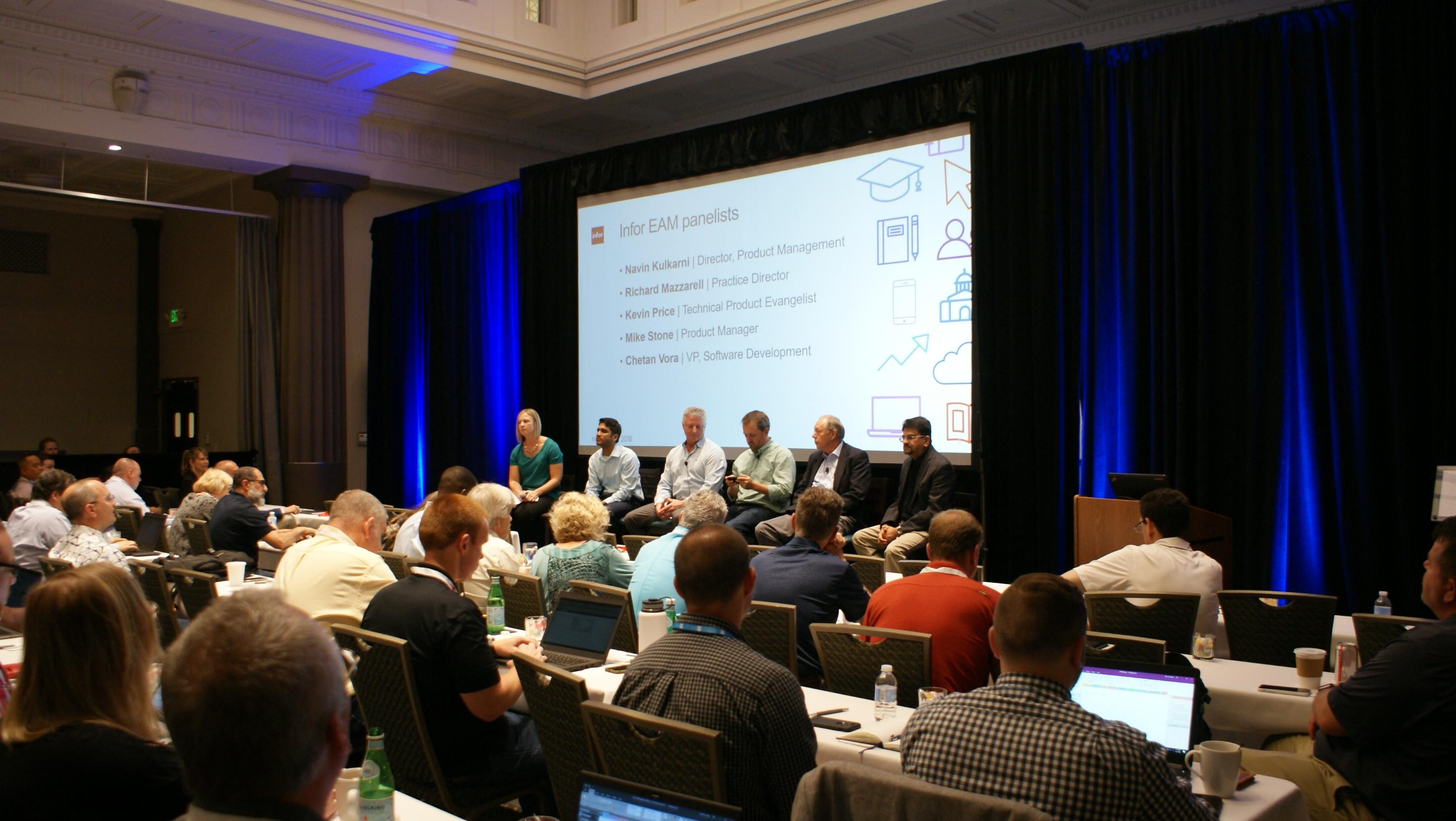 Customer panel list


Networking happy hour reception



Filed Under
Education & Transformation Services
Events
Industry
Automotive
Aerospace & Defense
Chemicals
Energy
Food & Beverage
Industrial Machinery & Equipment
Public Sector
Product
CloudSuite Distribution Enterprise
Infor EAM
Region
Let's Connect
Contact us and we'll have a Business Development Representative contact you within 24 business hours