Save time managing outside processes
January 22, 2019
By Claudia Pasquet
Improve production with ease
Do you send any of your WIP to a vendor for plating, anodizing, finishing, painting, or some other work? If so, you need to track and manage the shipments and receipts, schedule subsequent operations, and probably even capture the outside processing costs separately.
But how do you do all that? And do it simply? We have good news for you because Infor instructor, Julie Rutherford, knows exactly how to use CloudSuite Industrial's outside process management features to make all this a breeze and if you listen carefully you will know it soon as well. To improve your production without any complicated steps you have the opportunity to join our upcoming webinar on February 7. Julie Rutherford and Education Program Manager John Brown will take you by the hand and guide you through the different steps that will make your life easier. Together they will cover topics like how to set up outside processes on you BOMs, how to ship WIP to your vendors and how to receive WIP from vendors. This and more will be presented to you in just 60 minutes of complimentary training.

Especially if you work in production management, shipping, or receiving, or take care of product costing, you should make sure to mark the date in your calendar so you won't miss the webinar.
And if this webinar just triggered your interest to dive even deeper into the topic than Infor TechEd forCloudSuite Industrial and Distribution SX.e is the place to be for you. On August 6-8 product managers and experts like Julie Rutherford and John Brown and many more will come together to offer you 2,5 days of intensive technical training experience. Stay tuned for more information to come!
Meet Julie Rutherford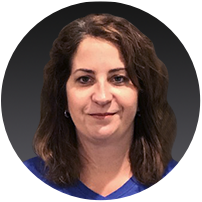 Senior Learning Consultant, Infor
Julie was previously an Infor SyteLine end-user customer. She joined Infor in 1996 and moved into education in 2000. She teaches financial and operations topics.

Filed Under
Cloud
Education & Transformation Services
ERP
Events
Manufacturing
Industry
Product
Region
Worldwide
EMEA
North America
APAC
LATAM
Let's Connect
Contact us and we'll have a Business Development Representative contact you within 24 business hours