Say "sayonara" to these 5 manufacturing challenges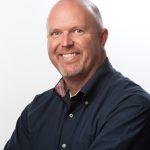 5 problems manufacturers don't have to worry about anymore
By Mark Humphlett, Senior Director, Industry & Solution Strategy
Western manufacturers have been through a lot in the past several decades: globalization, labor unrest, underinvestment, an aging workforce. The effects have been impossible to escape. The United Kingdom's manufacturing base has contracted by two-thirds since the 1980s, while the United States has
lost 5 million manufacturing jobs since the year 2000
.
Although the obstacles for manufacturers are certainly not disappearing, the forecast of late is a bit more sunny. In KPMG's
Global Manufacturing Outlook for 2016
, 65% of manufacturers surveyed were confident about their prospects for growth. And in January 2017, 11 of the top 15 markets for US-manufactured goods exports had experienced growth in their sectors, while
Canadian manufacturing activity had expanded
at its fastest clip in 25 months.
Could this be the start of a manufacturing renaissance? That remains to be seen; and obstacles will remain, too, of course. However, analyst Ray Wang of Constellation Research says the ones that lie ahead may not be the same as those manufacturers have faced in the past. In Wang's recent report,
"Nine Starting Points for Digital Transformation in Manufacturing,"
he lists 5 manufacturing challenges that you may soon be looking at in your rearview mirror:


Risk of commoditization – Low cost isn't all the consumer cares about now. Manufacturers have opportunities to differentiate through everything from value-added services and the customer experience to disruptive technologies that support digital transformation.

Overregulation – The 40-year pendulum is swinging away from extremism. Western democracies are beginning to re-examine industrial policies.

Short-term strategies – The endless pursuit of lower-cost goods has left every country vulnerable to major (and sometimes rather sudden) shifts of fortune. Manufacturers have learned to plan for the long-term and build sustainable strategies for growth.

Underinvestment in facilities – Manufacturers are course-correcting underinvestment that has made them less agile and more vulnerable to disruption by innovative competitors.

Aging workforce – Gaps caused by retiring workers are starting to be filled by millennials, while job requirements are also shifting more toward technological skills that are in the wheelhouse of these up-and-coming employees.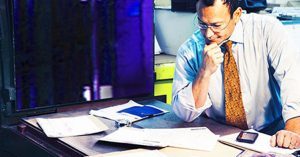 With those items off their plates, what's left for manufacturers to worry about? Plenty, of course, but the more exciting way to view these shifts is in terms of opportunities. Technology that can help manufacturers build and sustain new business models exists today and is becoming increasingly sophisticated. The door has been cracked open, and the time to get a foot in is now.
Get a full copy of Ray Wang's report
, "
Nine Starting Points for Digital Transformation in Manufacturing."
And for more discussions about the technologies, ideas, and people that are designing tomorrow, be sure to follow us.
Let's Connect
Contact us and we'll have a Business Development Representative contact you within 24 business hours