Second Infor TechEd for Infor M3 kicks off in Stockholm
Technical training at Infor TechEd

The second Infor TechEd for Infor M3 kicked off this morning in Stockholm with a welcome from Sharmala Sharvanandan, Director of EMEA Education, and Jean-Luc Kauffmann, Senior Global Education Product Manager. We have 154 attendees at this year's event, coming from 67 companies and 20 countries. After Sharmala and Jean-Luc's welcome, Ole Rasmussen, Sr. Director of Product Management presented the product strategy keynote.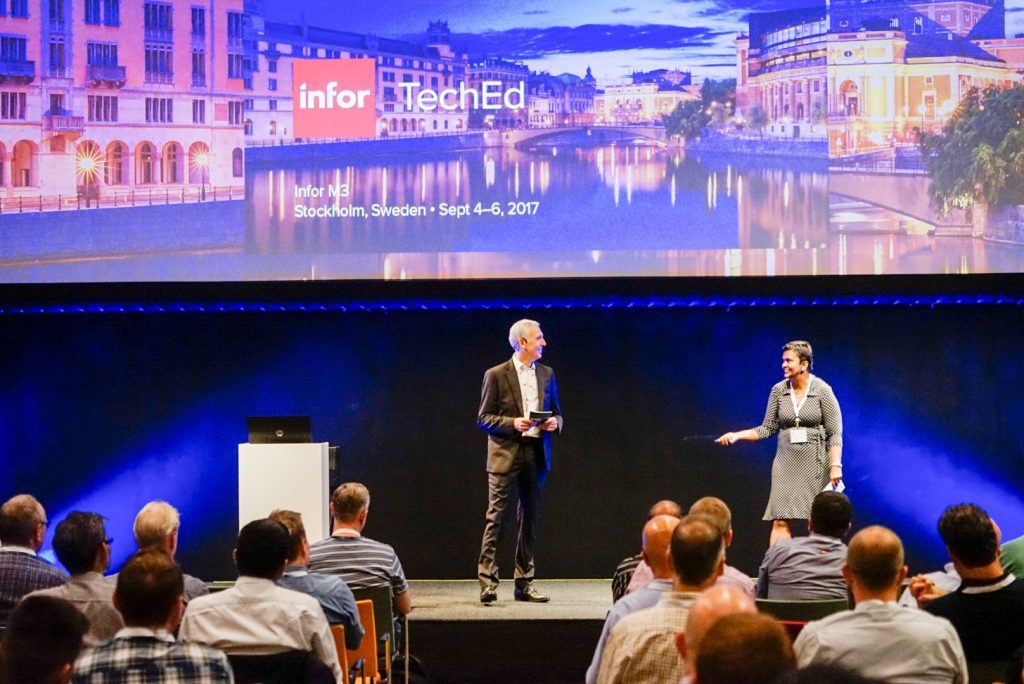 Later in the morning attendees participated in deep-dive breakout sessions on system administration, user productivity, integration, extensibility, application, and business performance. During lunch, attendees tested out what they learned in the open lab and chatted with Infor product experts about what they were working on. Attendees are headed to more breakout sessions this afternoon.

Interested in attending an upcoming Infor TechEd? View the full schedule of events.
Filed Under
Education & Transformation Services
Let's Connect
Contact us and we'll have a Business Development Representative contact you within 24 business hours