See you next week at Inforum 2017!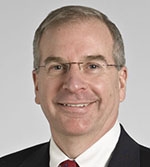 The Infor Healthcare team is looking forward to seeing you at our largest customer event next week in NYC. I look forward to Inforum because it's a time to show our appreciation to our customers, celebrate your successes and learn how Infor Healthcare can continue to help your organization grow. Each day of Inforum will be packed with product announcements, educational sessions and workshops, and an inside look at the future of Infor. After 2.5 days of networking and learning, you won't want to miss the Customer Appreciation Party, featuring a Grammy-award winning artist.
I highly recommend downloading the Inforum 2017 App from the App Store on your phone. Get the latest updates, agenda builder, shuttle information, and map of the Javits Center. Simply go to your App Store and enter Inforum 2017 to download everything you'll need to make this event a great experience for you.
The full schedule of events is available on the app and on the Inforum
website
. However, here are some key highlights that you won't want to miss:
Monday, July 10th
1-5:45 pm
Education Sessions
6pm-8pm The Hub Grand Opening & Welcome Reception
Tuesday, July 11th
9am-10:30am General Session, hear Infor's vision and roadmap from our executive team, as well as personal experiences of various customers
11am-12pm Healthcare Industry Session, hear about healthcare trends, how customers are responding to them, and our roadmap for healthcare-specific products
Wednesday, July 12th
9am-10:30am General Session, the winners of the Progress Makers Awards will be announced
11am-12:30pm
WIN session
, hear a diverse group of women talk about their journeys
8:30pm-10:30pm Customer Appreciation Party with Grammy Award-winning artist
What I'm looking forward to the most at Inforum is face time with the most important people we work with: our customers. Please stop by the Healthcare Hub and take advantage of a 1:1 demonstration, you can pre-schedule a demo
here
to preview a variety of solutions built for healthcare. We also encourage you to check out our education sessions geared for healthcare attendees on our
session scheduler
.
Safe travels and see you next week in NYC! For more information on the event, visit our
website
.
-Mark Weber, SVP Healthcare Development
Let's Connect
Contact us and we'll have a Business Development Representative contact you within 24 business hours