Seen the demo? Want to try it yourself? Engage with Infor OS hands-on at TechEd
Infor M3 TechEd presents the first-ever, guided, hands-on, breakout session.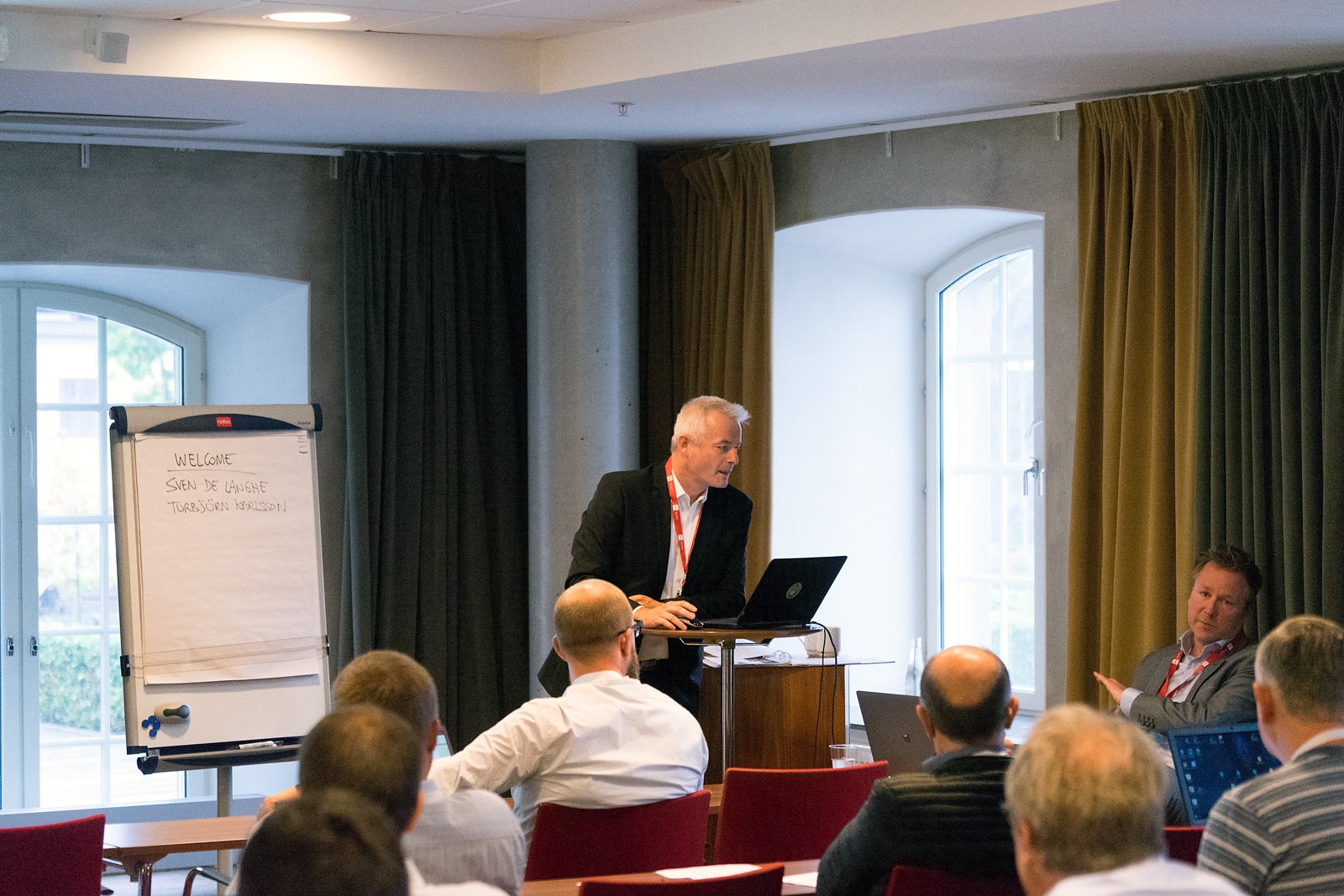 Select the "Infor M3 User Experience" track, and you'll be guided in a live Infor M3 environment, so you can fully explore Infor OS's new possibilities.
Each breakout session will be repeated once to accommodate the schedules of those attending conflicting sessions.
Discover more about Infor OS via brand-new exercises, such as:
Create Infor OS homepages from scratch and add several useful widgets.
Configure widgets on the Infor OS homepage to bring the homepage to life. For example, with the M3 Information Monitor widget (which behaves like a Smart Office alert widget), you'll configure monitors to track items that have no unit cost, while also monitoring planned purchase orders that need your attention.
Interact with the customer generic extension table (CUGEX1) via different contexts, such as the add additional field information script, but also via custom-defined extra fields on either the customer or item master-detail screens.
Use the Infor Ming.le® social collaborator to connect to another user, while also connecting to a TechEd interest group. You'll find the experience similar to Twitter and Facebook.
Interact with the preconfigured Accounts Receivable web mashup and the preconfigured Warehouse Overview Mashup SDK. You'll also be able to explore additional examples of composite applications.
Build your own interactive report (similar to a query) and see the results via the Infor OS M3 Information Viewer widget. You'll be able to trace action messages from the MRP run (avoiding SQL statements) and use a user-defined application program interface (API) that allows you to eliminate database-related risks.
Explore Infor OS capabilities, such as being to:
Trigger an ION Workflow to visualize a three-activities business process via Ming.le as tasks that add a new prospect/customer into the database.
Trigger an ION Monitor to be alerted via Ming.le as alerts.
Drag-and-drop an item picture into the item master and save it in Infor Document Manager (IDM) at the same time.
Let the system talk back to you via event-based alerts.
An event could be somebody changing the name of a customer
The responsible user for that customer will get a bespoke event-based alert telling:

Which user did change:
What the new name is
What the original (old) name is

With event-based alerts, you can "capture" the company's mistakes in (role-based) security
Join Sven De Langhe on a journey of try-it-yourself discovery of Infor OS. You'll learn that moving from Infor Smart Office to Infor OS shouldn't be difficult at all. Not only will you recognize what you already know, have, and use in Smart Office, you'll see how much more is possible in Infor OS.
Configure the AutoComplete script from scratch via a mini case study. Use clever search syntaxes with Infor ION Enterprise Search. In fact, you can use these very same syntaxes in your own database right off the bat with Infor OS. Share Infor M3 data via Ming.le (which is similar to a bookmark in Smart Office).
See the Event agenda and session details here
Register NOW for Infor M3 TechEd
Event details:
Dates: December 4-6, 2018
Location: Elite Hotel Marina Tower Stockholm, Sweden
Regular rate: 15700 SEK, plus VAT

Filed Under
Education & Transformation Services
Events
Industry
Let's Connect
Contact us and we'll have a Business Development Representative contact you within 24 business hours