Series: Creating a company culture to support digital change
In this 3-part blog series, we discuss how to foster a digital-ready company culture and the modern technologies which support this new way of doing business.
Part 1
Overcoming organizational barriers to a digital transformation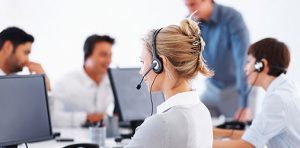 Deploying digital strategies is no longer optional. In order to remain competitive, relevant to the market and responsive to customer expectations, companies must modernize operations. Updated technology is only one portion of the equation. Companies also need a new perspective, a totally new way of looking at business opportunities. This calls for a new company culture, one that embraces change, accept risks, and rewards personnel for creative problem solving. These elements cannot be purchased out of the box, nor installed and flipped on. A company culture must reflect the company core values, emanating from the top.
Why culture matters
Digital technologies provide the opportunity to re-align with the evolving business world. Whether you are a discrete manufacturer, food processor, equipment dealer, wholesale distributor or fashion retailer, you have already been impacted by the fast pace of change sweeping the globe. This will only escalate as more and more companies ramp up innovative service offerings and new data-centric revenue models. In order to keep pace, you need a workforce which shares top management's vision. Whether the focus is engaging with customers or monetizing sensor-generated data, the workforce must understand the new principles and be able to execute them.
Having a highly engaged workforce, top to bottom, will go a long way in making your evolution run smoothly. Enthusiasm breeds acceptance. Momentum builds. Soon, you have a highly successful programs which employees are proud to get behind.
Without company-wide participation, your new technologies will be under-utilized. Resistance to change from a few vocal team members can undermine the entire process, leaving your well-intended efforts plagued with hundreds of small obstacles that add up and clog the mechanisms. Little glitches can escalate to mountain-sized barriers that stall progress for months or knock it off-track completely.
According to analyst firm,
McKinsey,
shortcomings in the organizational culture are some of the main barriers to company success in the digital age. Asked to identify their top barriers, companies responded:
Cultural and behavioral changes - 33%Lack of understanding of digital trends - 25%Lack of talent in digital technologies – 24%
Lack of digital infrastructure – 22%
Organizational structure not aligned to digital strategy – 21%
Lack of dedicated funding - 21%
Lack of internal alignment - 19%Business process too rigid - 16%
Six of the top eight responses (in bold) are related to personnel, alignment in the organization and attitude toward processes, such as rigidity. Looking at these findings, it is clear that funding and the IT infrastructure—the topics talked about most often--actually make up a relatively small portion of the barriers. While technology investments are important, they seldom become the stumbling point, holding back progress.
If you are already on your way to a digital evolution, it would be helpful to pause and consider your company culture. Is it hurting or helping you achieve your goals? If you have not yet launched a strategy, you will want to consider the company culture as a part of the prerequisites to address before you launch tactics. Consider it part of the foundation necessary to supporting a digital enterprise.
Check back to this site for part two in the series which will focus on specific elements of the company culture to monitor.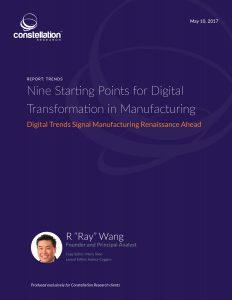 If you would like to dive deeper into launching a digital plan, this report from
Constellation Research
will help.
Let's Connect
Contact us and we'll have a Business Development Representative contact you within 24 business hours