Service and repair technicians, your new favorite Android app is here. Introducing LN Mobile Service.
It's now easier to get the details you need and report results to the back office when making service visits. Infor has just released LN Mobile Service, a new application for Android that works with Infor LN versions 10.4 and higher.
Here are the top 7 features we think you're going to like.
1. Consumer-like user interface. There are no spreadsheet-like grids, cluttered screens, or hard to find actions in the new LN Mobile Service app. Things look and feel like the favorite apps you use outside of work, with clean fonts, color-coded status tags, easy-to-navigate menus, product images, and familiar-looking button icons that work as you'd expect.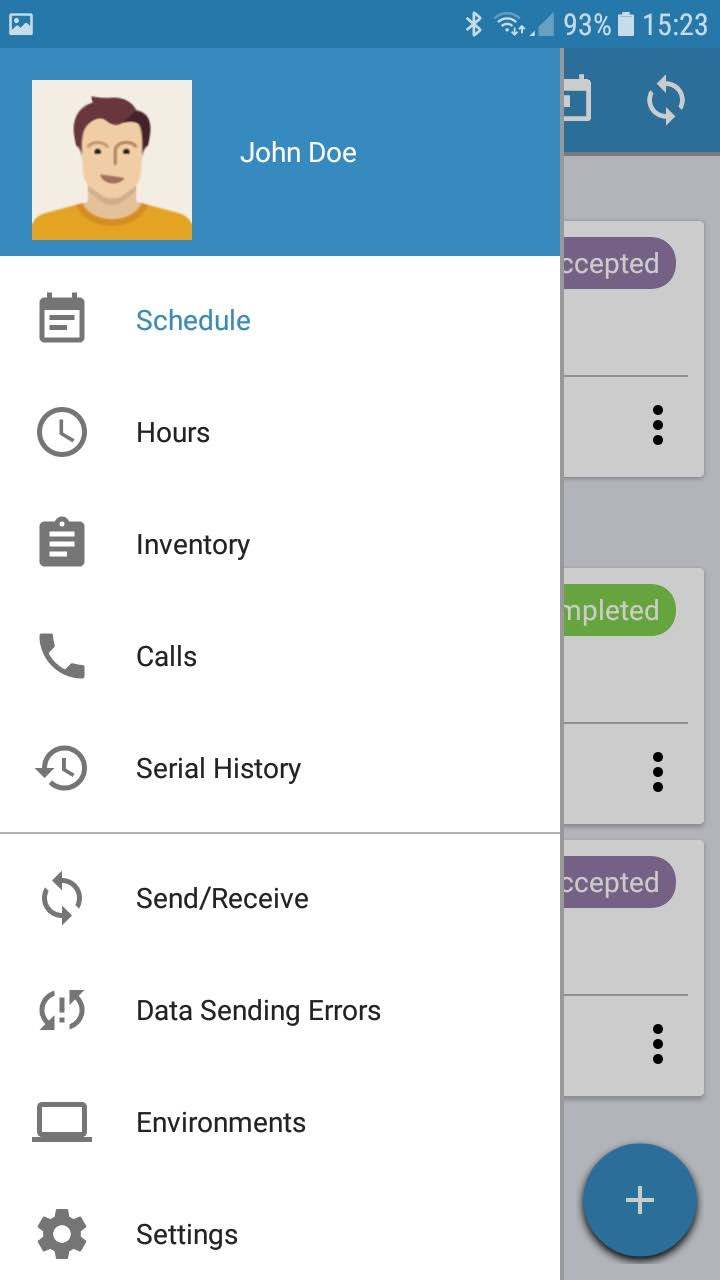 2. All the reference information you need in the palm of your hand. You now have all the information you need for the work you must perform on a machine or its components within the LN Mobile Service app. Tasks and inspection points are listed, and additional reference information including product manuals, shut-down and start-up procedures, and part replacement instructions are included. The app also provides details regarding the specific machine you have been called to service--including serial numbers, service history, and photos.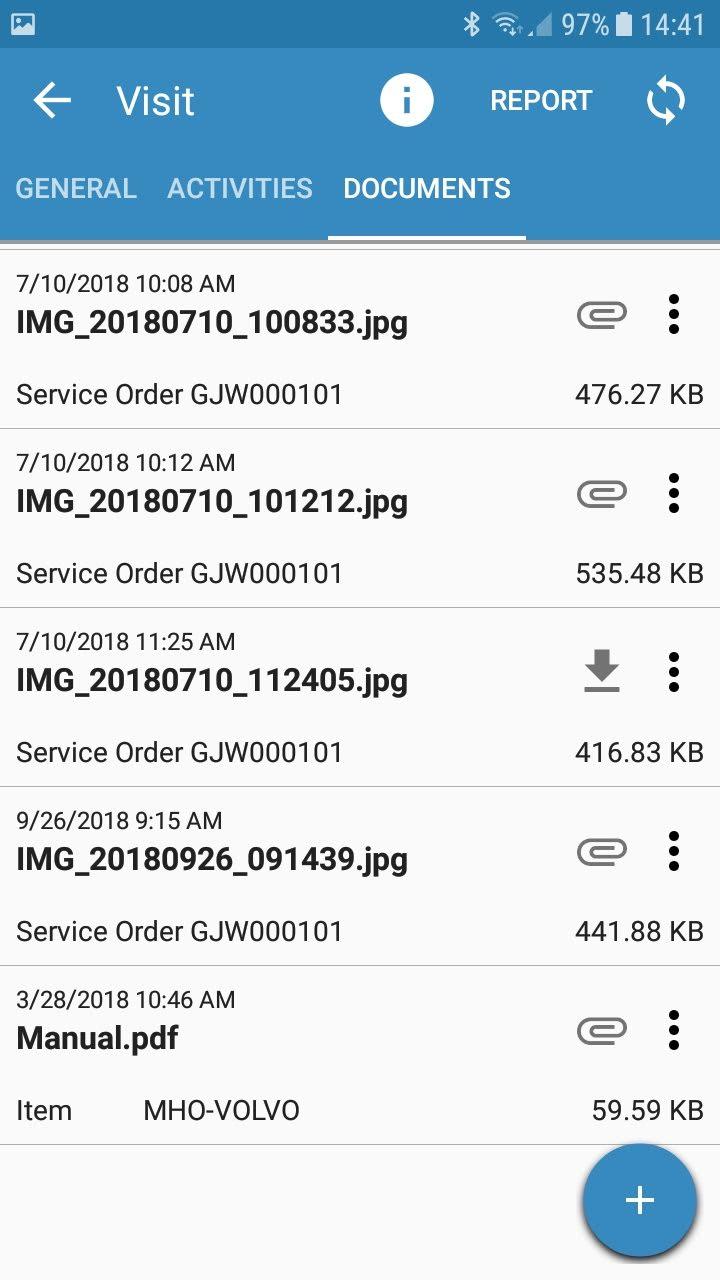 3. Easy data entry and delivery. Spend less time managing paperwork and more time making machine repairs and improvements. LN Mobile Service gives you easy-to-fill data fields, enables photo uploads, and immediately delivers information to the back office whenever your device has data connectivity.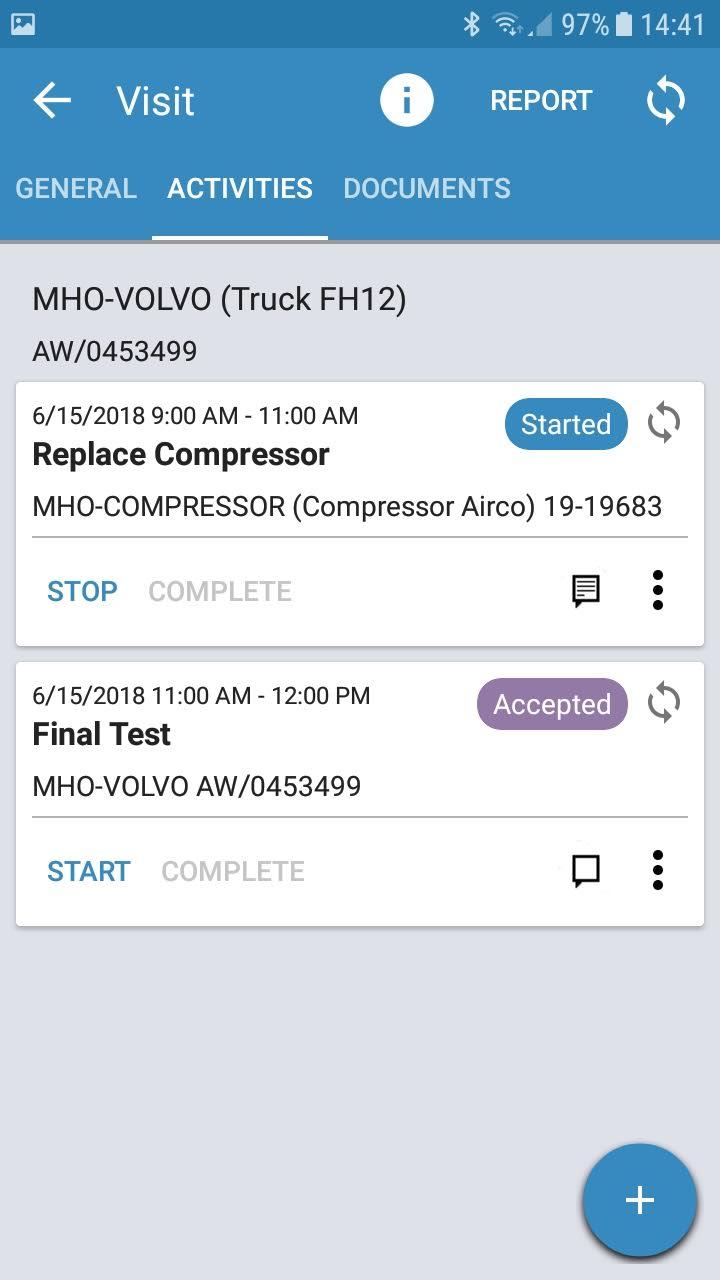 4. Real-time schedule information. You have everything you need to know about your daily service activities right from your device. This includes details like the service order, the scheduled service time, and location. You can also accept or decline activities, note activity completion, and communicate notes to the back office directly from the LN Mobile Service app.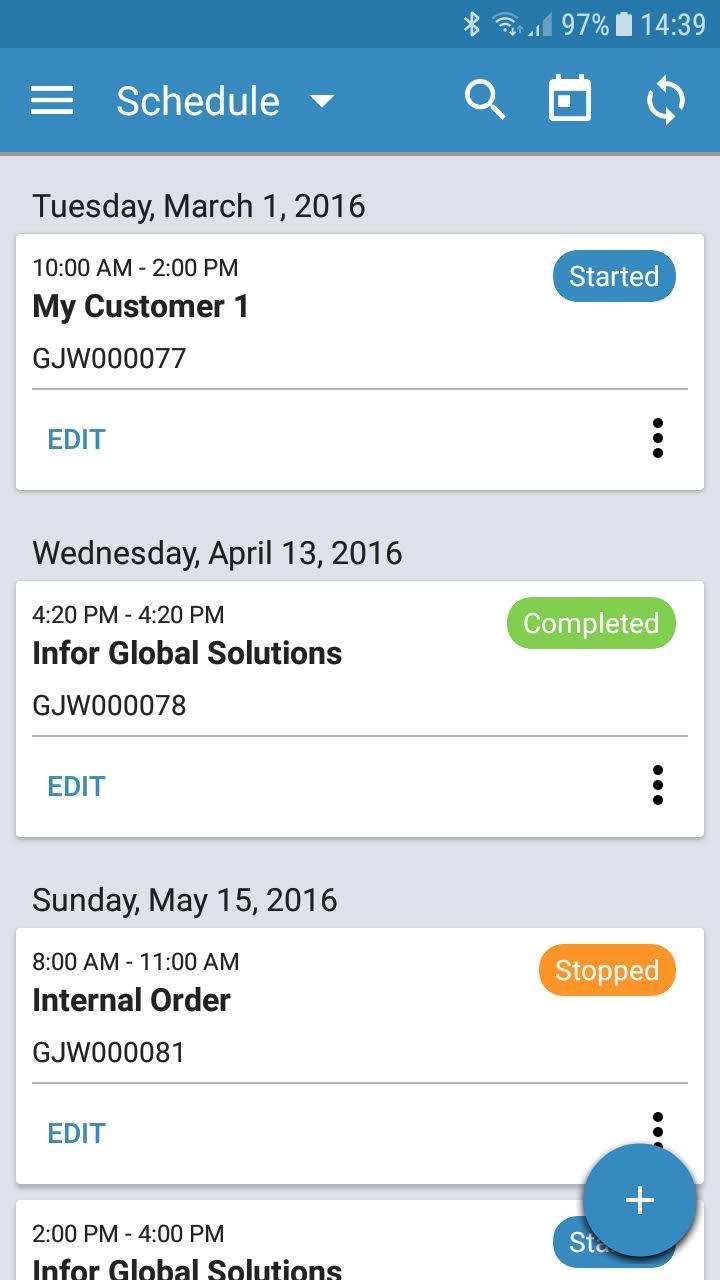 5. Arrange your work easily. During weekends and throughout the day, many service requests pop-up for you as a service technician. You now can easily arrange those requests and shift visits in your schedule, register new calls, create new visits, or add new activities to existing visits.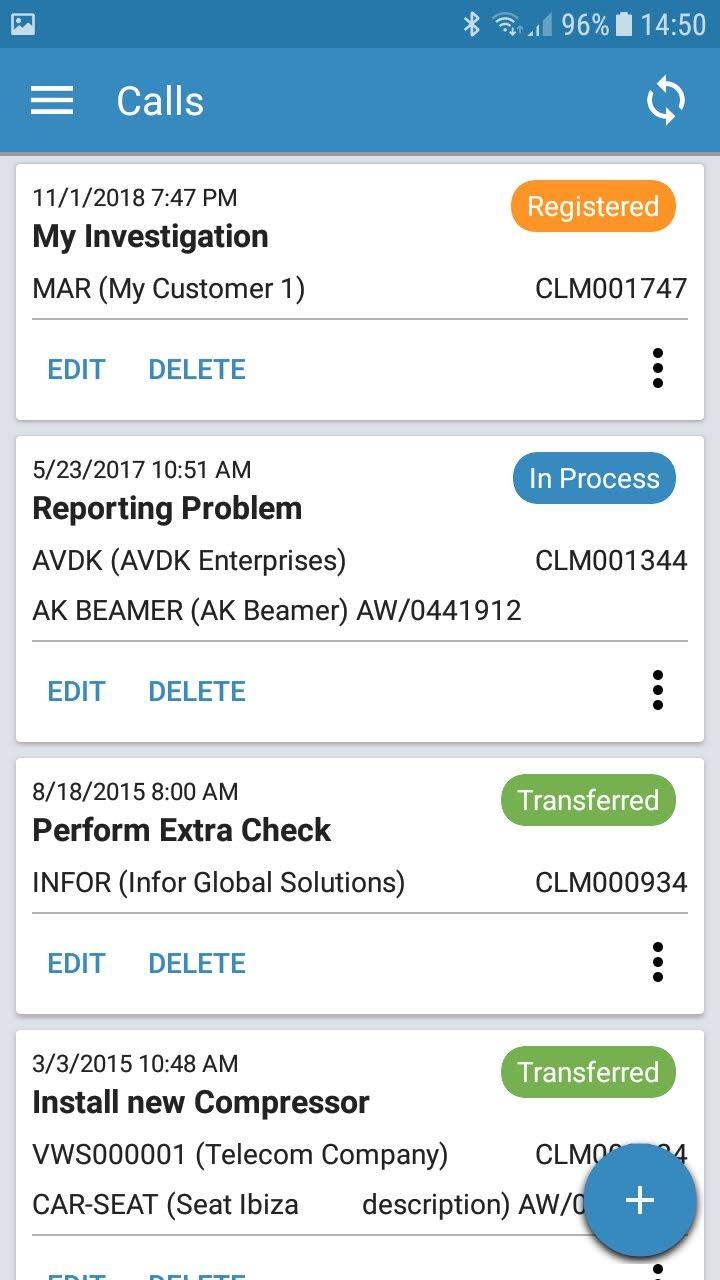 6. Inventory details when you need them. Eliminate multiple trips back to the truck or calls to the warehouse with inventory access available on your mobile device. The LN Mobile Service app gives you a view of what you have in your truck, a view of whether an item is available across multiple warehouse locations, or what is in stock by warehouse location.

7. Easily document labor, material, and travel costs as you go. You no longer need to use minutes at the end of your day or hours at the end of the week to document all the details from each of your service visits. With the LN Mobile Service app, you can easily choose the tasks you completed, the materials you used, the time you spent, and miles you drove all within the app interface. The app also pulls all these details into a comprehensive visit report which the customer can review, sign-off, and receive via e-mail.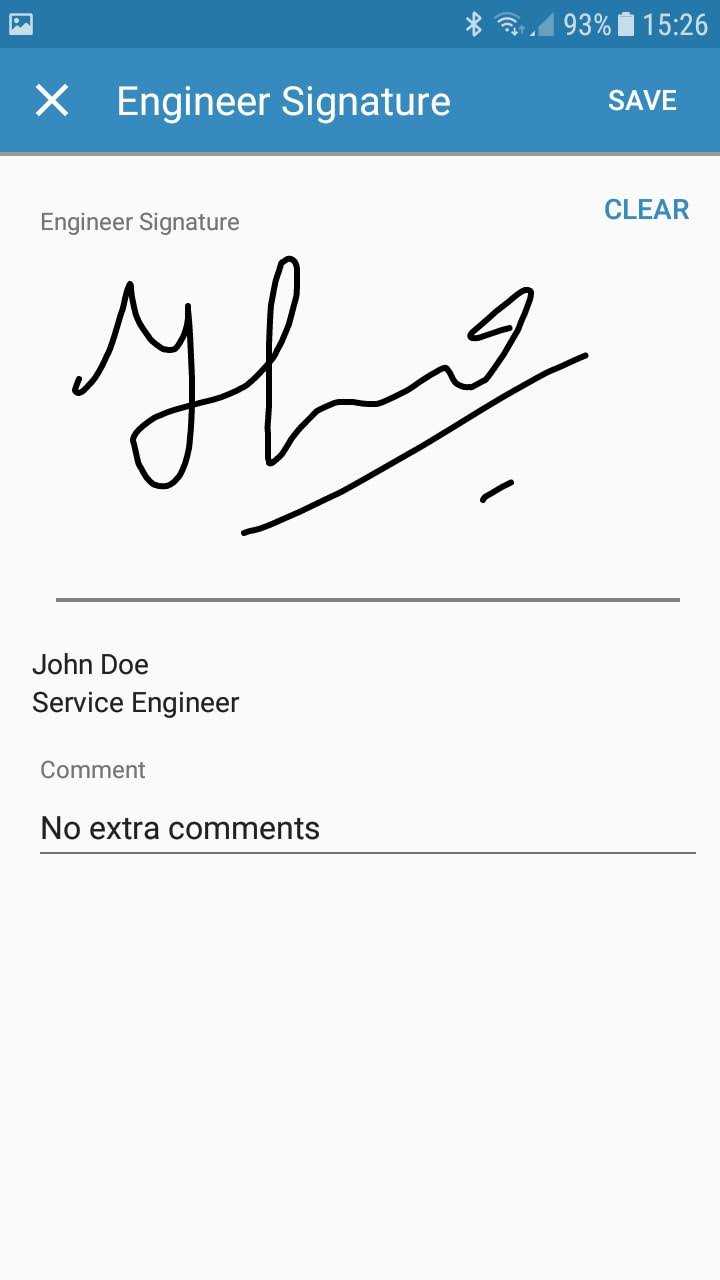 With the LN Mobile Service app, you can reduce some your common frustrations and increase efficiency of your service visits. And, it's available to you whether you are online or offline, enabling you to capture the information you need regardless of internet connectivity.
Interested in learning more about the LN Mobile Service app? Contact us.
Filed Under
Industry
Automotive
Aerospace & Defense
High Tech & Electronics
Industrial Machinery & Equipment
Industrial Manufacturing
Product
CloudSuite Aerospace & Defense
CloudSuite Automotive
CloudSuite Industrial Enterprise
LN
Region
Let's Connect
Contact us and we'll have a Business Development Representative contact you within 24 business hours