Setting up mobile technology to run your business more effectively
Since the introduction of smartphones and tablets, mobile technology has changed both our personal and business lives. From a business perspective, it allows information to be captured, exchanged, and updated from almost anywhere.
Infor EAM's mobile technology is no different from using mobile in our daily lives. Because our applications can be used across multiple devices, the key to using our technologies is understanding the options available: which application to use, how to set up applications, and how to scale applications by using the required features that support your business.
Several years ago, Infor introduced basic work order usage on iPads. Now, Infor has multiple applications with many features to support field level operations. In the case of EAM, a technician no longer travels back to a home location to update work performed on the current assignment and obtain a new work assignment.
Learn more on this at Infor TechEd for Infor EAM and meet product expert Vann Shortt in person. During the 2,5 days of training Vann and his colleagues, Matt Wilson and Ed Griffin will be available to share mobile technology information and experiences.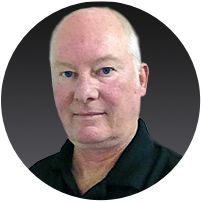 Vann Shortt | EAM Consulting Practice Manager
Vann is an EAM Principal Consultant with 13 years of EAM experience, and over 30 years of industry experience. Prior to joining Infor, Vann worked in the IT industry in manufacturing, distribution and retail building and supporting applications, including CMMS applications. At Infor, Vann serves as a Principal Consultant implementing the Infor EAM product across many industries.

Filed Under
Asset management
Education & Transformation Services
ERP
Events
Manufacturing
Industry
Automotive
Aerospace & Defense
Chemicals
Construction
Education
Energy
Equipment
Equipment Dealers Rental & Service
Food & Beverage
High Tech & Electronics
Industrial Machinery & Equipment
Product
Region
Worldwide
EMEA
North America
APAC
LATAM
Let's Connect
Contact us and we'll have a Business Development Representative contact you within 24 business hours