Seven Tips for Deploying Smart Cities Technology in 21st-Century Government

If you've been trying to think out how your municipal government can benefit from Smart Cities technology, the first step is to take an incredibly wide-ranging concept and focus it where it makes the most sense for your community, your service mix, and your citizens.
In many ways, it's a good problem to have: with more than 600 municipalities around the world running at least one Smart Cities project, and the global value of that activity expected to hit $400 billion by 2020, there's a growing inventory of data and case studies to guide your planning.
But there's such a thing as having too many choices. From urban design and local transportation planning to environmental services and public safety, the decision to embrace Smart Cities opens up a wide palette of options to improve services, cut costs, and deliver a better quality of life across your city.
So if you've decided that 2018 is the year for your community to begin embracing the Smart Cities trend, it helps to understand the common features that cut across most of the initiatives that are already underway. They include:


Timely access to a wider array of data

Progressive local planning

Smart strategies for technology investments

A focus on environmental sustainability alongside economic enablement

A commitment to transparency and public access

Effective use of social media.

The projects work because they incorporate citizen input while offering a palette of self-service tools for business, fully integrate management activities in challenging areas like water, transportation, and land management, and rely heavily on continuous data-gathering, monitoring, and analysis.
Getting from Here to There
Here are seven top tips for launching a Smart Cities initiative in your community.


Don't try to "boil the ocean". Pick one priority project and tailor it to your city's specific needs and priorities.

Make sure the program has top-to-bottom support, from elected officials and senior management to everyday stakeholders and citizens.

Make a strong governance model a cornerstone of the project.

Plan your initial budget with the longer term in mind, recognizing that the financial and social return on your Smart Cities investment will take time to accrue.

Pick a project that makes the best use of the Smart Cities approach, breaking down silos and building synergies across departments, agencies, cities, or counties.

Tell your story to gradually build interest and support from more senior levels of government.

Work with a technology partner that has the experience to help you set priorities and find the most efficient, coherent path to meeting your objectives.

With its ability to combine mobile and social, personalized business intelligence, and seamless citizen participation in a single, integrated platform, Infor Rhythm for Civics is helping municipalities across the United States and beyond deliver 21
st
-century government to 21
st
-century citizens.
Learn more, read article
Developing a 21st-century government for 21st-century citizens.
Visit
Infor Public Sector Smart Cities Website
. We're helping build the cities of the future.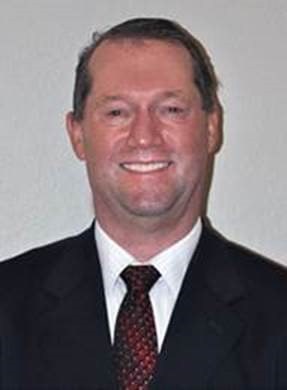 Bob Benstead, Vice President, Business Development, Public Sector, Infor
Industry
Federal Government
State and Local Government
Let's Connect
Contact us and we'll have a Business Development Representative contact you within 24 business hours